Calendar
We invite you to attend any of the upcoming gallery shows, receptions, and talks listed. Receive email notices of gallery openings by subscribing to our announcement list.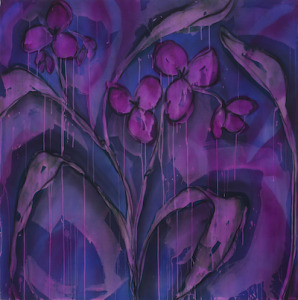 Working with ink on kozo paper, Thomas explores the beauty of decay. She has found a nuanced strength present in deterioration and the quiet moments that result from its study. It is this dynamic of strength and unexpected calm that dominate Thomas' large scale works.
Eliza Thomas, who lives and works in Austin, received her B.A. from Barnard College and attended the School of Visual Arts and the Parsons School of Design in New York. In addition to Wally Workman Gallery, Thomas' artwork has been shown in solo and group exhibitions across the country. Her work is represented in public and private collections.
preview show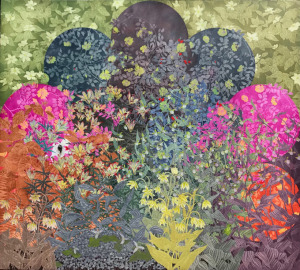 In our upstairs Gallery in conjunction with PrintAustin 2019
Julia Lucey revers nature. With arches and a pre-raphaelite attention to detail in this body of work, Lucey presents nature as sacred. Her process of collaging aquatint etchings allows each plant or animal to be meticulously depicted and elevated to the symbolic. She has taken inspiration from fables and woven them into what otherwise could be seen as solely scientific native plant etchings, emphasizing the wonder embedded in the natural.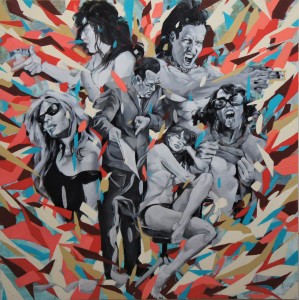 Opening reception on Saturday, February 2 from 4 to 7pm
Artist Talk + Happy Hour Thursday, January 31st at 6pm
In this body of work, Shults focuses on the dynamic between the patriarchy and feminism. His figures are represented as idealized, revered, empowered, feared: an exploration into our current culture as a whole as well as the artist's role as a white male figurative painter within it.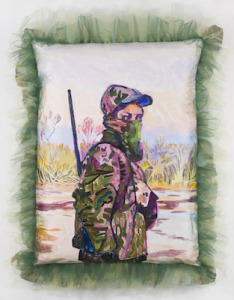 Opening reception on Saturday, March 2 from 4 to 7pm
Artist Talk at 4pm Saturday, March 2
Chapin's large scale works reference her Southern upbringing and the conflicted nostalgia surrounding the gentility and graciousness of the South. Chapin views much of this culture as made possible largely by graceless and dark systems. This obfuscation of ugliness and the worship of appearance is the theme that runs throughout her new body of work. Using the idea of lace as a metaphor for this experience and referencing historical religious painting, she explores beauty as safety for both the oppressed and the worshiped and idealized. Halos of fabric, acrylic and neon surround Chapin's paintings. Some of the pieces are stuffed like giant decorative pillows, epitomizing the comfort of beauty. With these works, Chapin has exposed Southern portraiture as a pre-instagram status symbol and examines the pleasure and willful ignorance derived within it.
A native of Mississippi, Chapin was trained at Parsons School of Design, Cleveland Institute of Art and The University of Virginia. She lives and maintains a studio in Austin, Texas.