Calendar
We invite you to attend any of the upcoming gallery shows, receptions, and talks listed. Receive email notices of gallery openings by subscribing to our announcement list.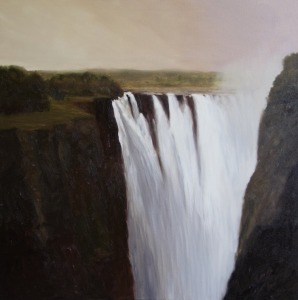 Klemm has shown his work nationally since 1993 and is a veteran of over fifty one-man exhibitions. Of his work, he says "My intention is to communicate something abstract and interior, while still referencing our everyday lives. Thus, a lone farmhouse in a field might be a metaphor for solitude, or a cloud could stand in for transience and change. But at the same time, I share with most realists a fascination with the ordinary appearance or things; their weight, texture, and tactility. These two competing impulses, the poetic and the literal, are the poles around which my work continues to orbit." Klemm was one of the first artists the gallery represented and we are proud to continue to show his work in our 39th year.
preview show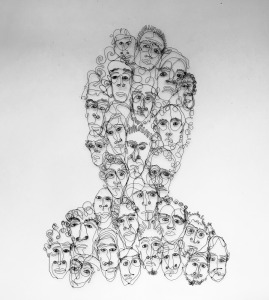 Opening reception on Saturday, November 2 from 4 to 7pm
Janson expertly manipulates the wire into subtle shapes alluding to the human figure. What appears to at first be a tangle of wire quickly reveals itself to be face, a hand, a foot. The pieces seem to dance between two and three dimensions as they cast shadows on the wall, further complicating as well as explaining their form.
Janson is a graduate of the San Francisco Art Institute and was lead preparator at the Austin Museum of Art. He continues to live and work in Austin, Texas.