Calendar
We invite you to attend any of the upcoming gallery shows, receptions, and talks listed. Receive email notices of gallery openings by subscribing to our announcement list.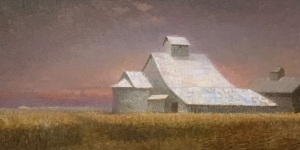 Opening reception on Saturday, February 4 from 6 to 8pm
Seance is organized into two contrasting sections: the monochromatic and the brightly colorful. His works are either filled with allusions and quotations from nineteenth century painters, or are subjects taken from the artist's daily life. Klemm explores how the art of the past continues to communicate, influencing the art of today.
Will Klemm is well known nationally for his ethereal and light-focused landscapes. He received his BFA from The University of Texas, and maintains studios in both Austin, TX and Taos, NM. His work is in private and public collections around the world.
preview show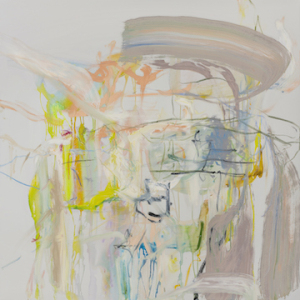 Opening reception on Saturday, March 4 from 6 to 8pm
The work in this show is most influenced by Havana, Cuba. Specifically, Havana Viejo's (Old Havana's) architecture and color. Greenberg is struck by the juxtaposition of the color and specifically the boldness of the color families within one building, or a series of neighboring buildings. Of Cuban heritage, Greenberg is intrinsically inspired to explore the visual sense of living there.
While working on the small oil and mixed media works for this show, Greenberg was also influenced by Ikebana, or Japanese flower arranging. She loves the sculptural quality of the arrangements in Ikebana and wanted to create portraits of their forms. She continues with the Heron series, which mimics the concentric lines embroidered on a kimono.
Diana Greenberg works and lives in Austin, Texas.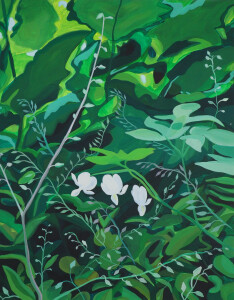 Opening reception on Saturday, April 1 from 4 to 6pm
Landscapes on panel, this show reflects the physical world that holds us. However, it also reflects and honors our inner worlds. Parker's series The Neighborhood depicts the manmade safety of our lives. Her series The Wild depicts the mystery of the undomesticated. The Garden depicts the line in-between, the human success and failure in attempting to control the natural.
Nola Parker is a self-taught landscape painter that lives and works in central Vermont.