Ian Shults
click on any image for details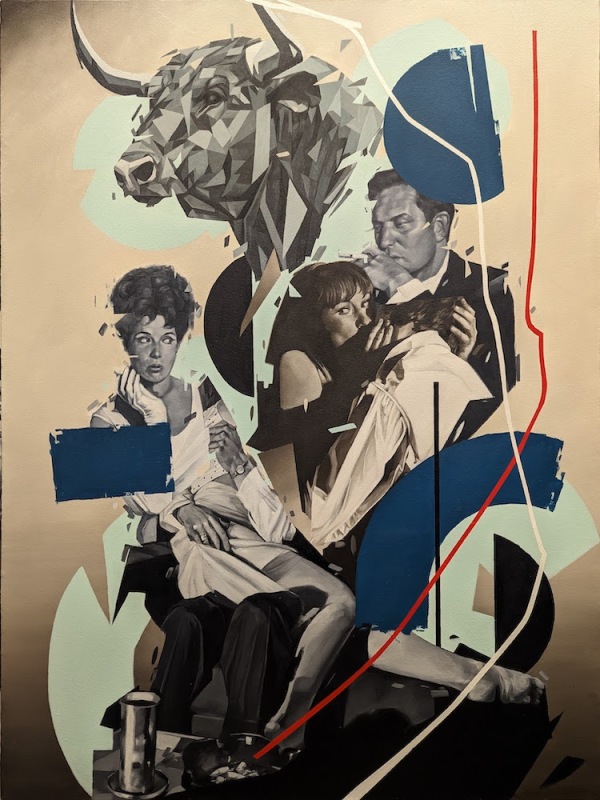 Les Irritations du Minotaure, 2023
acrylic on canvas, 40 x 30 inches, $3800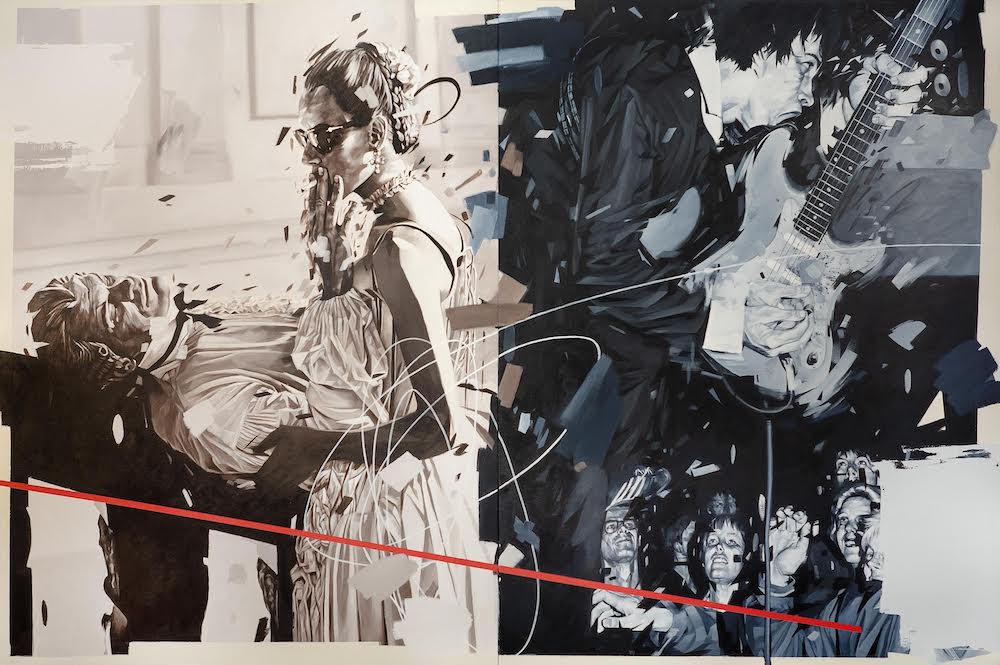 Suspect Device (After Brigitte Lacombe and Bruce Connor), 2023
acrylic on canvas, 40 x 60 inches, sold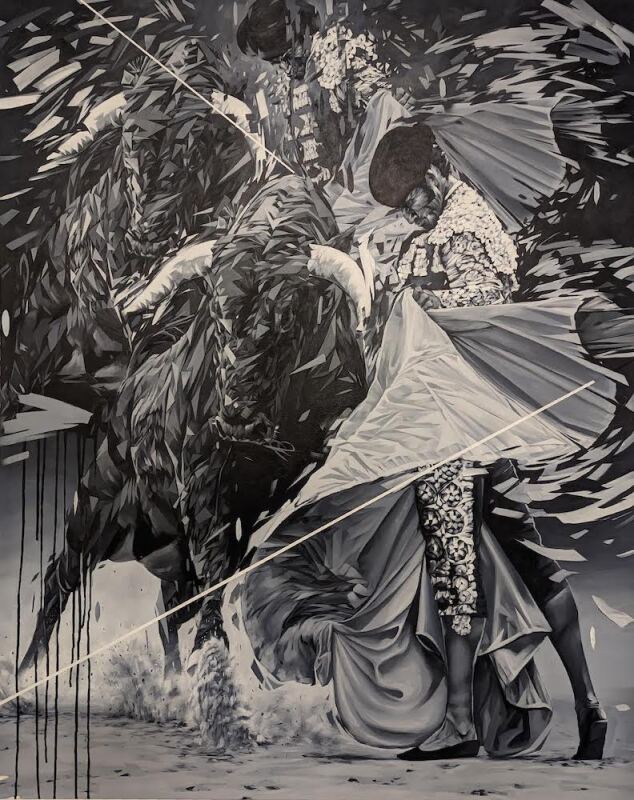 Tercio de Muerte, 2023
acrylic and oil on canvas, 60 x 48 inches, sold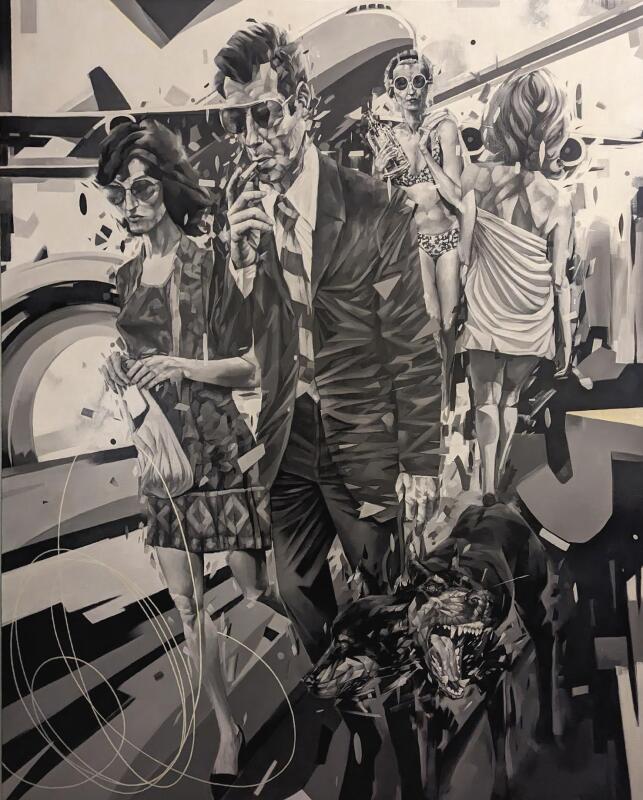 The Continental
acrylic and oil on canvas, 60 x 48 inches, sold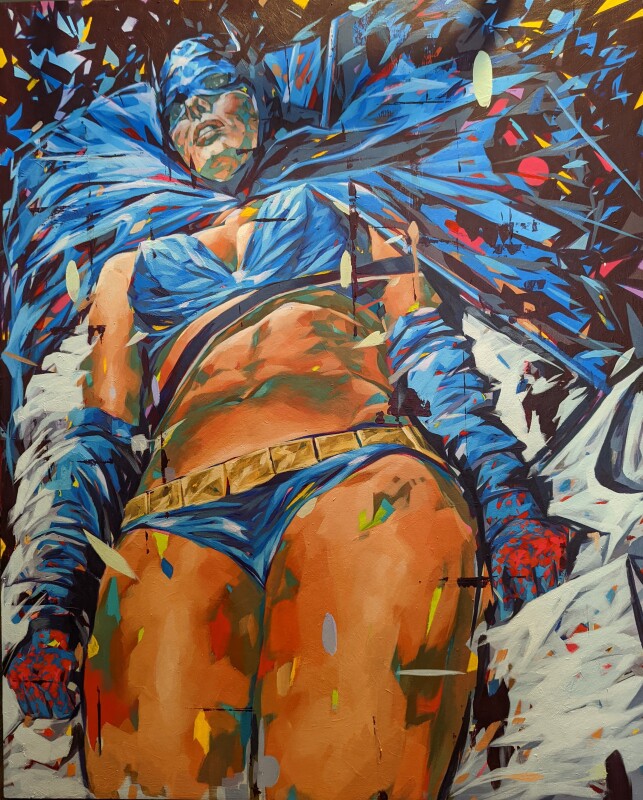 Bat Macumba, 2022
acrylic on canvas, 30 x 24 inches, sold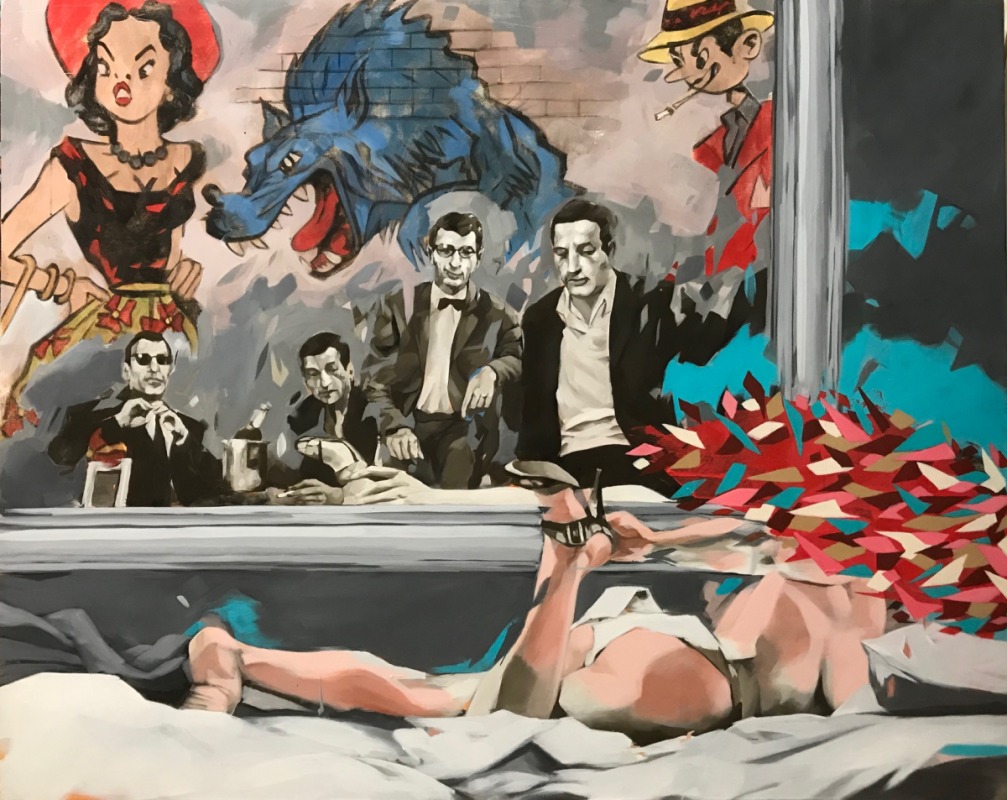 This Year's Model, 2019
acrylic on panel, 48 x 60 inches, $6200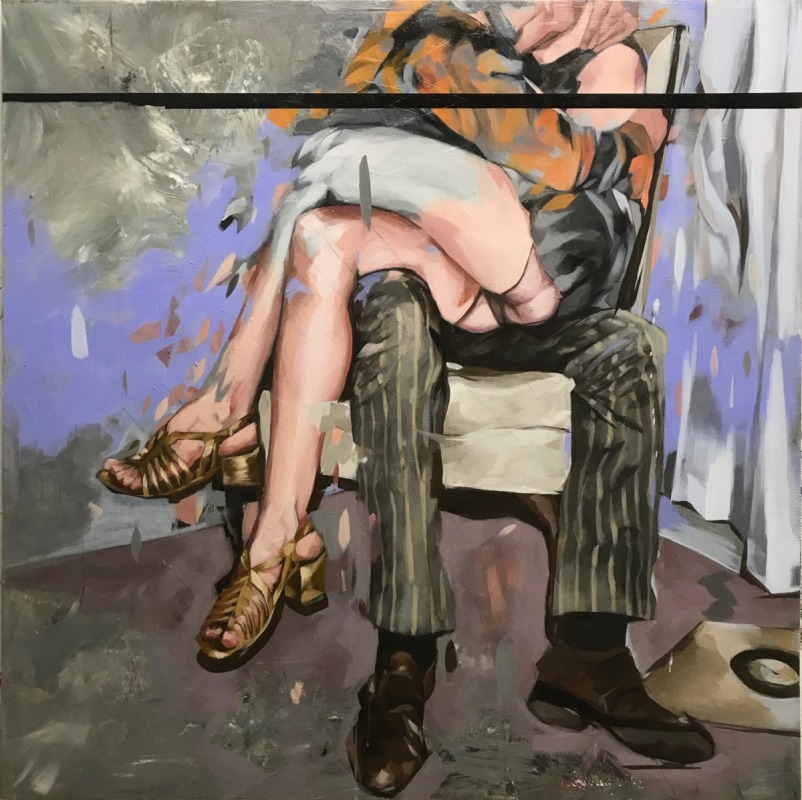 Goodbye Forever... Until Next Time, 2019
acrylic on panel, 48 x 48 inches, $5300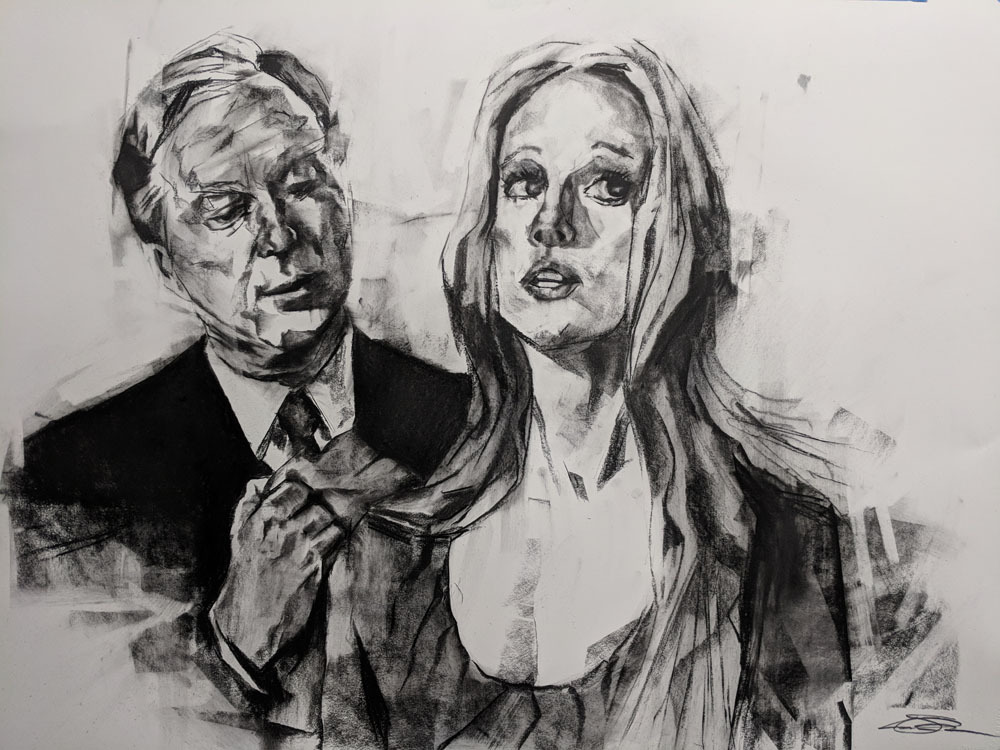 Every F-ing Time, 2019
charcoal on paper, 22 x 30 inches unframed, $1200
About the artist...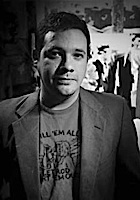 Take a virtual tour of Shults' 2019 show at Wally Workman Gallery here, Shults' 2017 show here, or his 2015 show here.
Read the American Art Collector review of his 2019 show, or the review of Shults' 2015 show.
Read The Austin Chronicle Cover Story here.
Ian Shults was chosen as #35 on the Oxford American's Top 100 Southern Artists in 2012.
"Finish this sentence, sure, but then put the goddam paper down or step away from the screen and haul your ass up West Sixth to see this first show by local painter Ian Shults. That's the best advice we can give a fellow citizen right now, as the Workman Gallery decks its walls with the deconstructed vintage reprobates and swingers, all mid-century seersucker and clandestine hanky-panky, rendered in stunning acrylics by this hotshot with a brush and a brain." - The Austin Chronicle, July 9, 2010
Ian Shults' paintings forge fine art and the profane to tell sordid tales of debauchery with a sly sense of humor. His paintings recall a bygone era when the sheen of the American Dream dulled, and subversive behavior of illicit drugs and kinky benders were swept under the rug. Ian spent eight years as the Lead Illustrator and Head Sculptor at Blue Genie Art, where his ideas and vision accounted for much of the look of the various sculptures and illustrations produced at the shop.