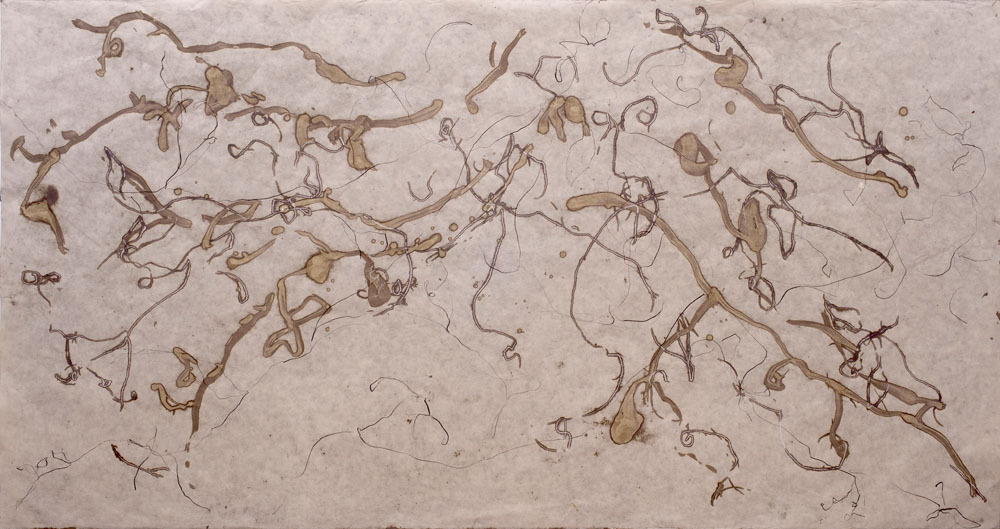 Eliza Thomas: Seeing Through Darkness .
January 5-26,

2019

Working with ink on kozo paper, Thomas explores the beauty of decay. She has found a nuanced strength present in deterioration and the quiet moments that result from its study. It is this dynamic of strength and unexpected calm that dominate Thomas' large scale works.

Eliza Thomas, who lives and works in Austin, received her B.A. from Barnard College and attended the School of Visual Arts and the Parsons School of Design in New York. In addition to Wally Workman Gallery, Thomas' artwork has been shown in solo and group exhibitions across the country. Her work is represented in public and private collections.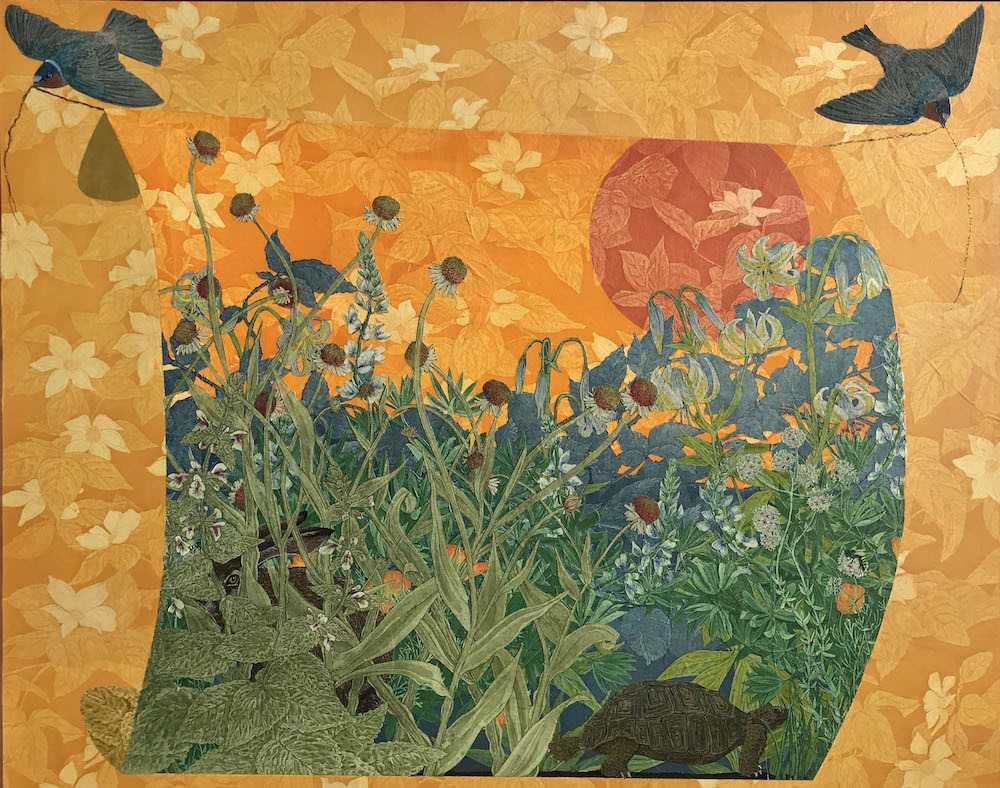 Julia Lucey: Forest for the Trees .
January 19-February 9,

2019

In our upstairs Gallery in conjunction with PrintAustin 2019 . preview show
Established in 1980 and located in a 100 year old historic house in Austin's art district, the Wally Workman Gallery specializes in emerging and collected talent. The gallery has two stories of exhibition space where one can view the 50+ artists currently represented, including the contemporary talents of Will Klemm, Joyce Howell, and Mallory Page as well as the figurative work of Tracey Harris and Ian Shults.
Parking is available in the front lot as well as the lot behind the gallery, accessed from the alley off Blanco and Harthan St. Unrestricted street parking is available on Blanco St. and parking is allowed after 7pm on Harthan St.