William Geisler
click on any image for details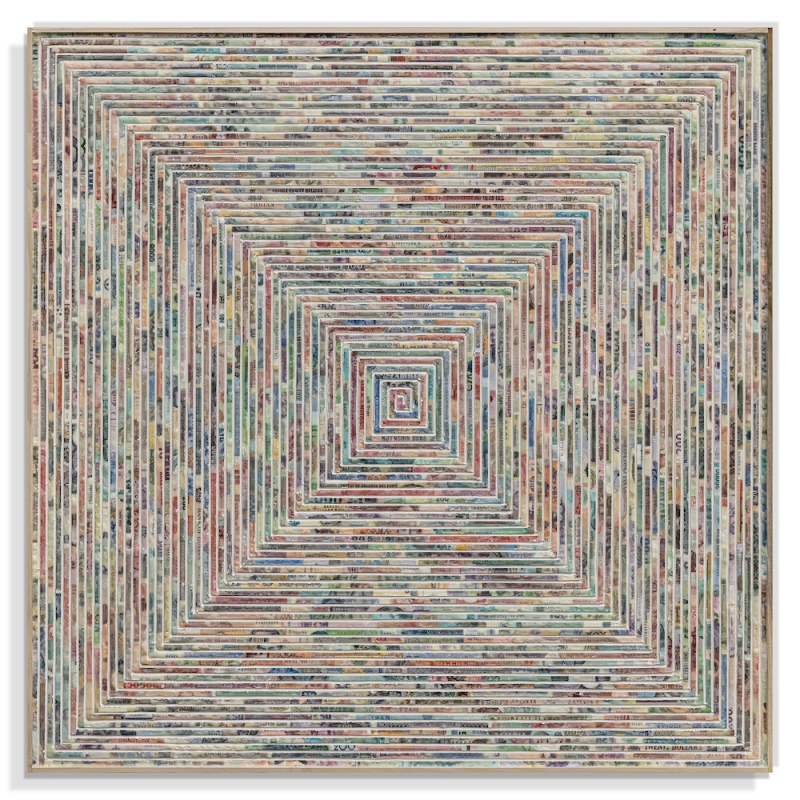 Whirled Bank, 2023
encaustic collage on panel, 36 x 36 inches, $3200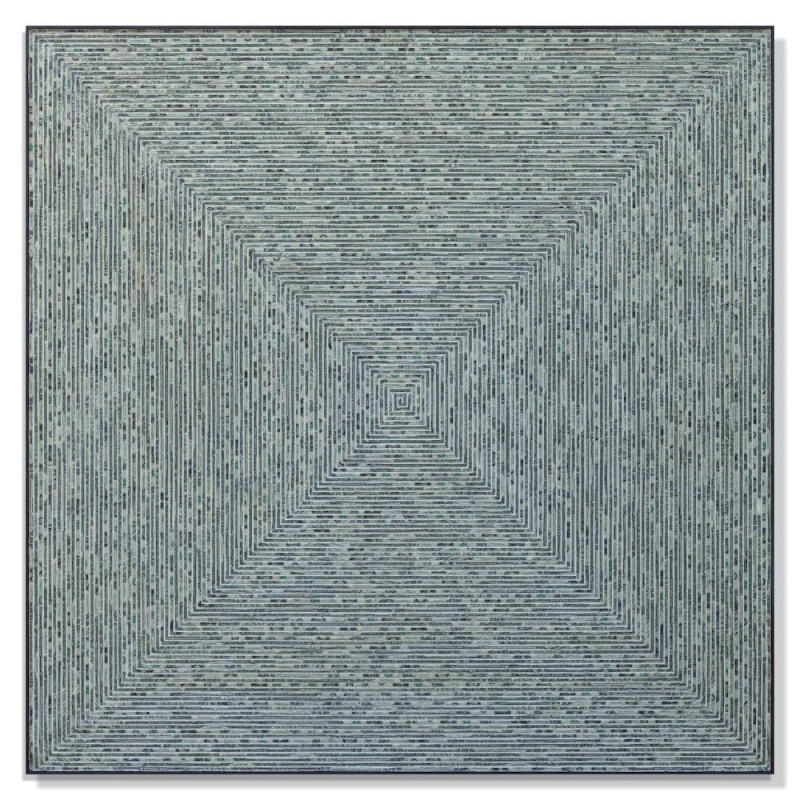 Study of Re-Currency, 2023
encaustic collage on panel, 24 x 24 inches, $2200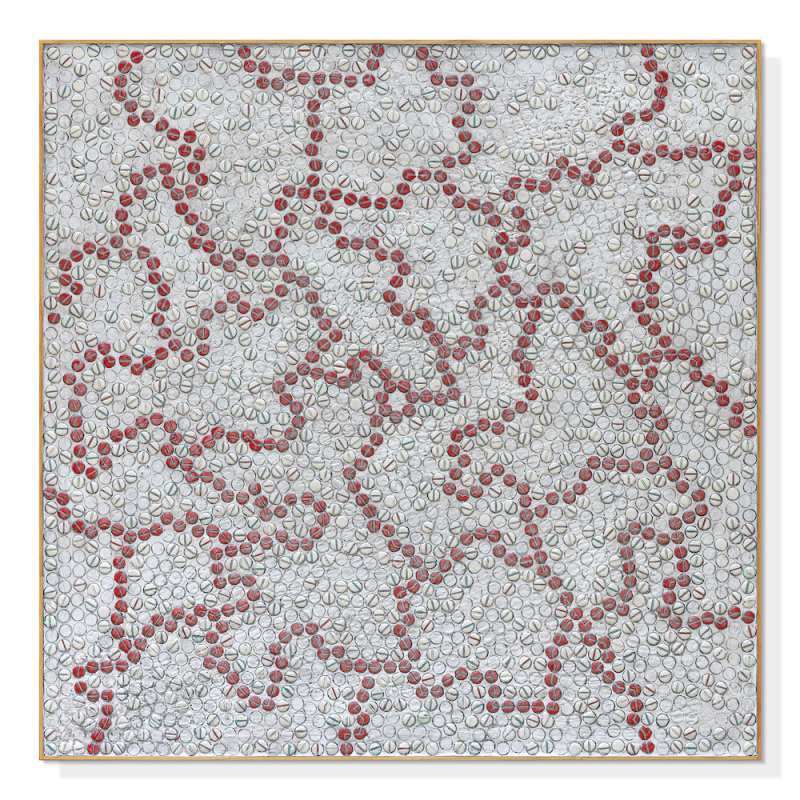 Borderlines, 2022
encaustic on panel, 48 x 48 inches, sold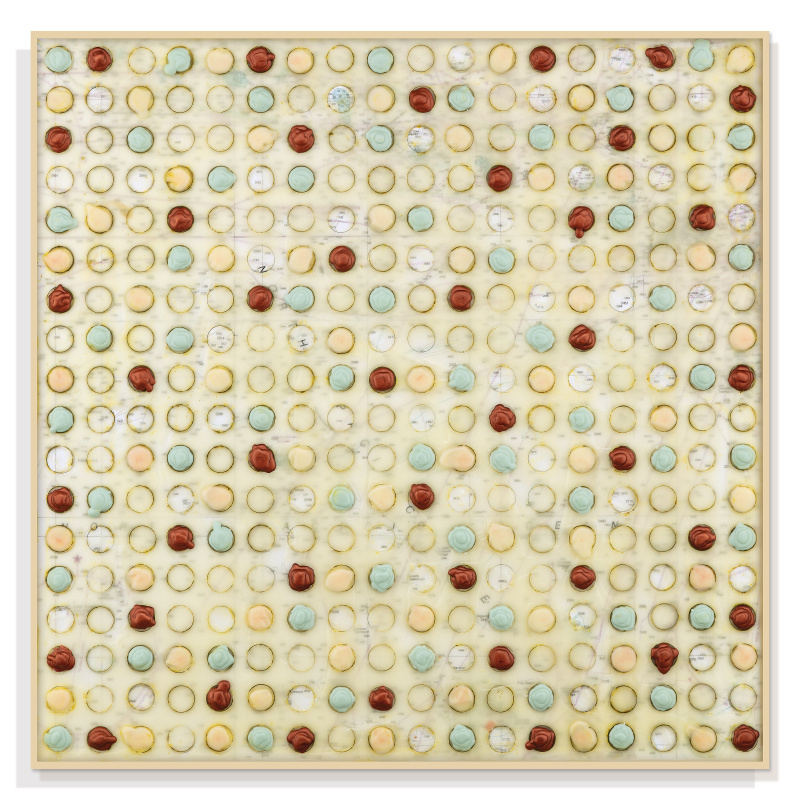 Chart Study #1, 2021
encaustic and collage on panel, 24 x 24 inches, sold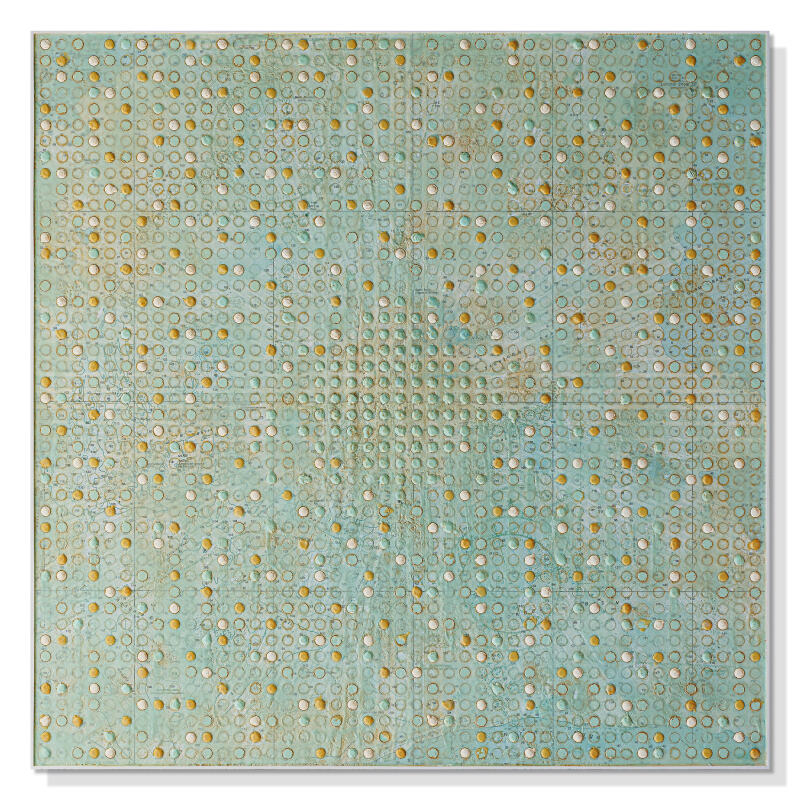 Abyss, 2021
encaustic on panel, 60 x 60 inches, sold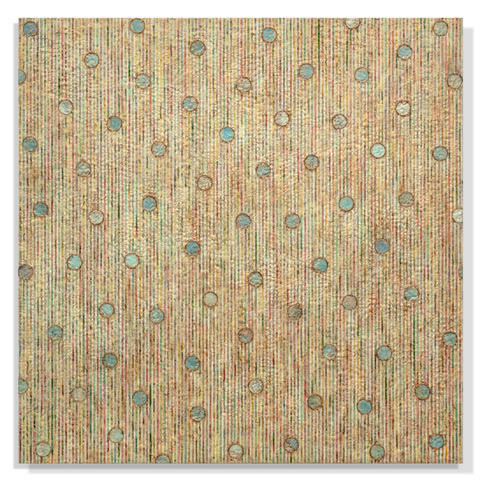 Encompass, 2020
encaustic on panel, 60 x 60 inches, sold
Aureole Study I, 2017
encaustic on panel, 24 x 24 inches, $1600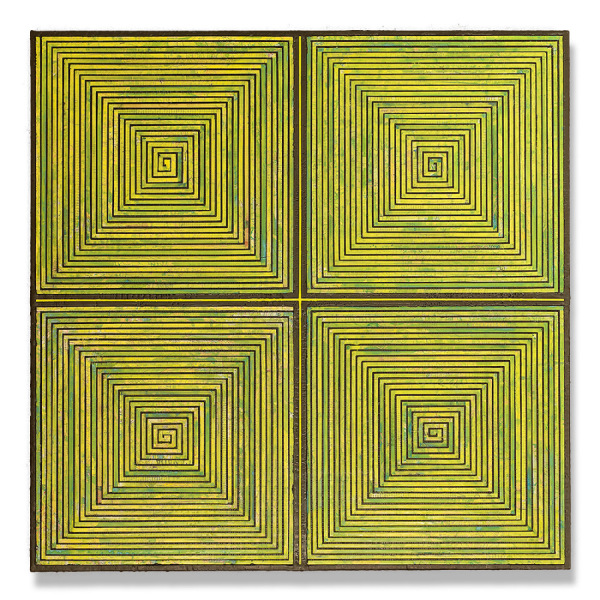 Quadraphonic
encaustic collage on panel, 36 x 36 inches, sold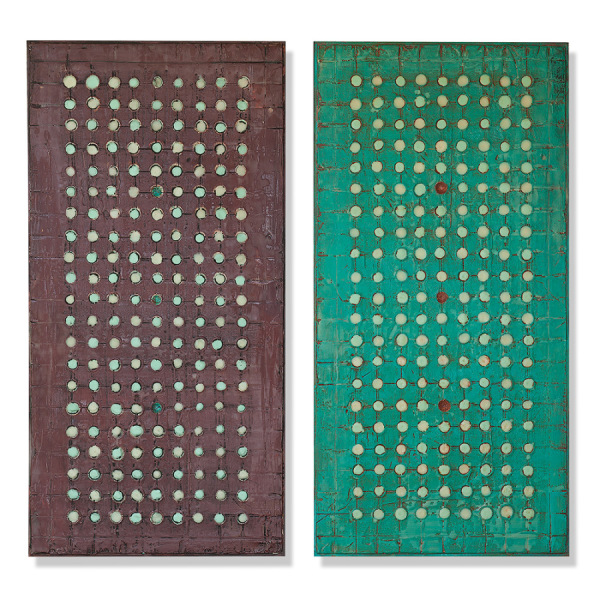 Divots
mixed media diptych, 48 x 48 inches, $4800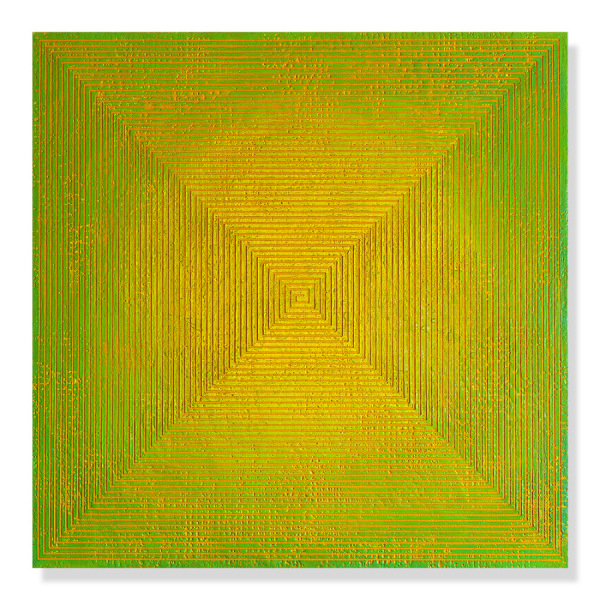 Inward Bound
encaustic on panel, 36 x 36 inches, $2800
About the artist...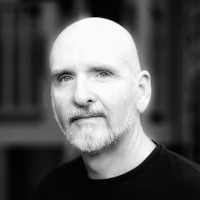 View Geisler's two-person show with John Peralta here.
Read the Austin Chronicle review of Geisler's 2017 show here.
William Geisler's work is intriguing, striking and complex, inviting the viewer at first to take in the totality of a piece from afar, then to discover what may be less visible within deeper layers. His encaustic art – an ancient technique dating to 100-300 AD – employs heated beeswax blended with colored pigments, paper, wood, and found materials that come together in bold, unique, and unexpected ways. Geisler's work may include linear, hand-cut paper strips dipped in wax and applied to the work's surface, where color is achieved from images printed on the paper or built through an extensive subtractive and additive process that engages the pigment in the wax. "I'm attracted to the abstract nature and subtleties of layering and depth that encaustic brings, as well as to the unpredictability and lack of control you're often confronted with using the hot wax medium. An idea you may have at the start isn't ever guaranteed to finish as originally conceived. It's a constant adventure of discovery and rediscovery and surprise, and that's what inspires me." Geisler attended The University of Iowa and has a Bachelor of Arts from Marycrest College. He lives and works in Austin, Texas.
Visit artist's website - www.williamgeislerart.com