Stephanie Strange Portfolio Box
8 Portfolio Books, 2021, $3000
This 2021 Portfolio Box is focused on the idea of growth and exploration. Stephanie has built her art foundation on these principles. From her early years with the typewriter that began as free style writing and developed into several branches of typewriter art including her collection of typed poetry, interactive typer art, sculptures with typewriters, and her visual 2D art of "O" and "." characters. These are examples of how Stephanie has gone beyond the limitations of the manual machine's typing grid in pursuit of creative expression. The beauty of 2021 Portfolio Box is not in its collection of representing her best past works but instead, her works looking forward, in its start of exploration of what is coming next. She likes to consider this attribute of fearlessness towards exploring in creativity the key to her art growth so she might constantly be changing to share art that is relative and reflective to the present now. Stephanie has been called, 'impossibly fluid' and holds true to the label in her courage to following creative inspiration. Included in this portfolio group of work are her love of typewriters and typed poetry coupled with the beginnings of experimentation with new mediums of color and book art.
There are eight books that surge out of the question to answer: "Do we know who we are and how we've been developed from internal and external sources to continue progressing and expressing our purpose?" The seven color renditions take a layered perspective on our spirit, heart, conditioning, power, movement, environment and identity. The Eighth book of black and white ink speaks in both voices of questioning and answering depending on the order of the words being read. It meanders in between the words with a balance subjective to our certainty of knowing. All eight books are hand typed on manual typewriters and inked with different sized brushes. They are all bound with a unique stitch, the colors with a single signature stitch and the black and white of ten signatures with the coptic stitch. Each of the eight are hand signed with no finite ending as none of us are ever really completed or absolute.
"Success is not final, failure is not fatal: it is the courage to continue that counts." – Winston Churchill
Suite comes in handmade engraved clamshell box with museum gloves and artist statement.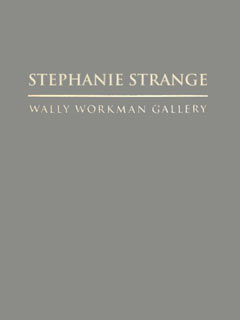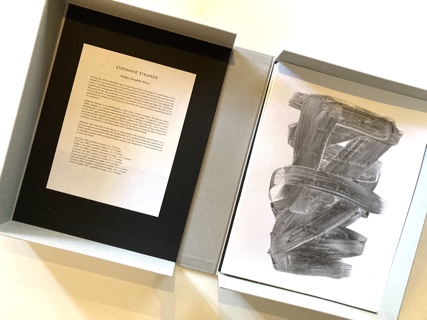 click on any image below for details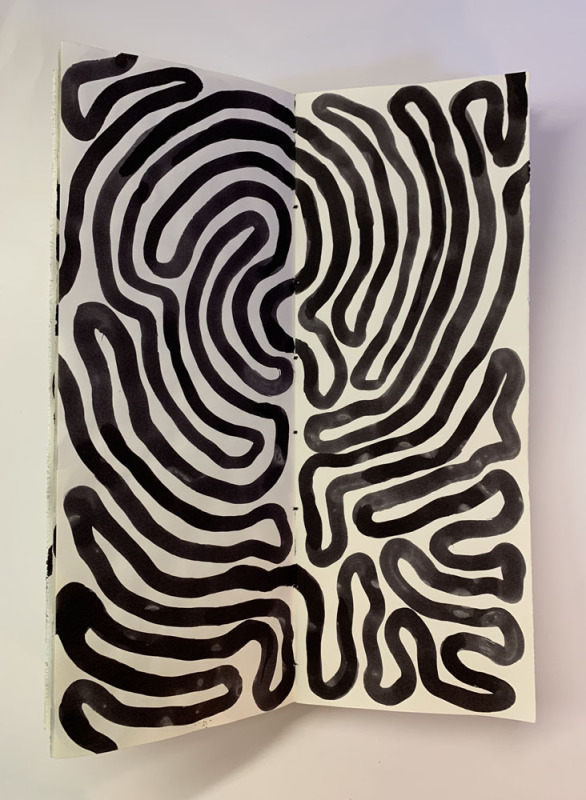 Portfolio Book 1, 2021
artist book: typewriter and ink on paper, thread, 16x6 inches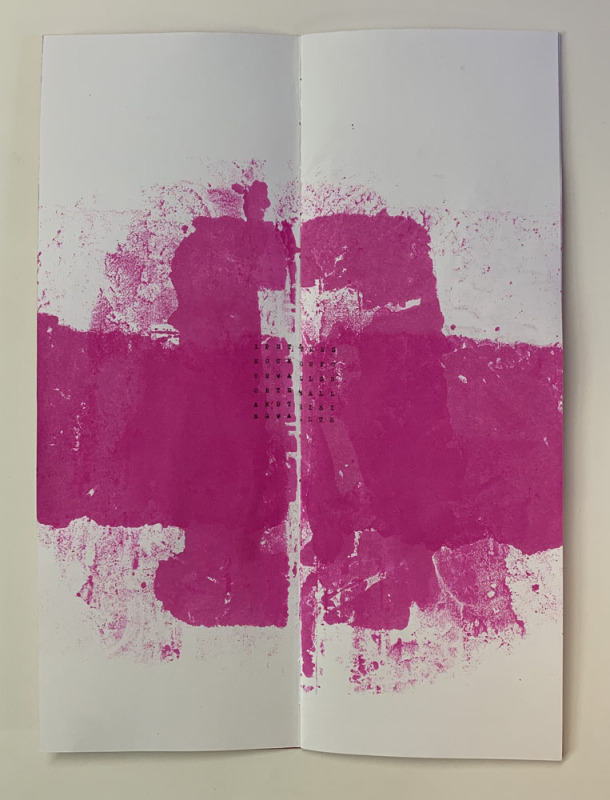 Portfolio Book 2, 2021
artist book: typewriter and ink on paper, thread, 16x6 inches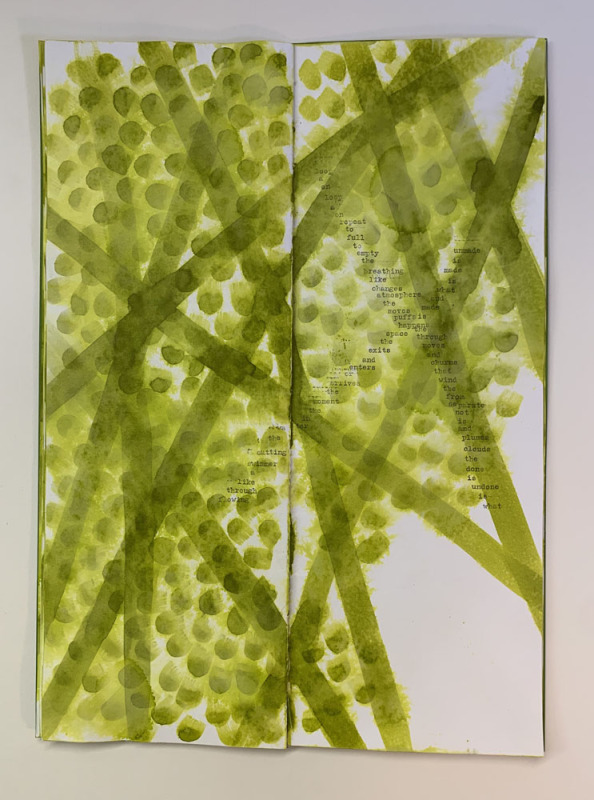 Portfolio Book 3, 2021
artist book: typewriter and ink on paper, thread, 16x6 inches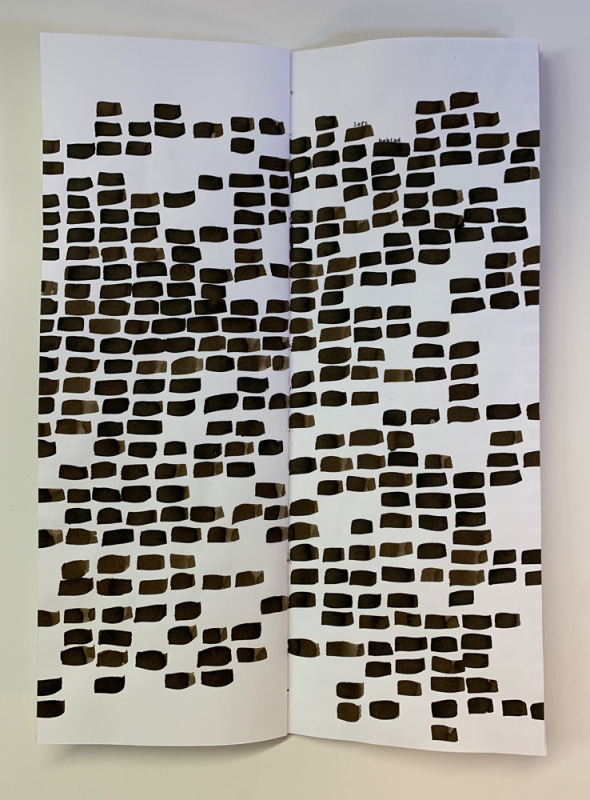 Portfolio Book 4, 2021
artist book: typewriter and ink on paper, thread, 16x6 inches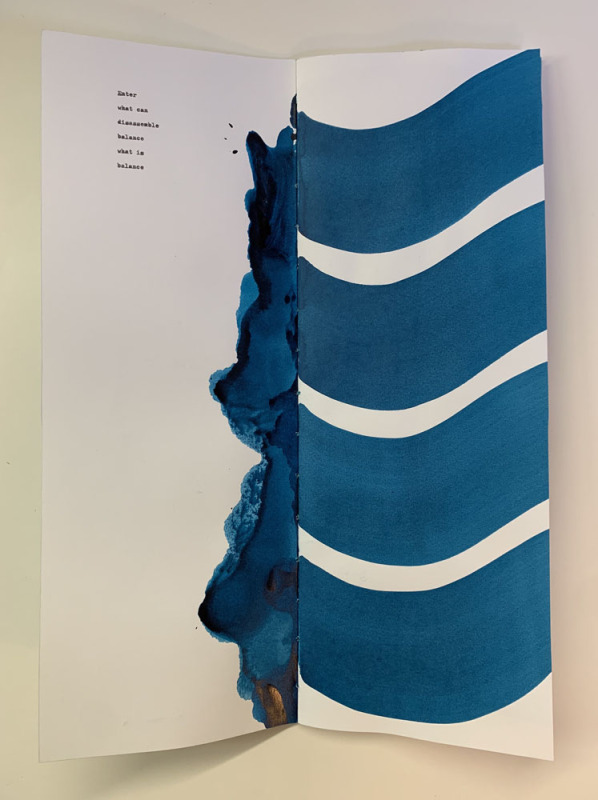 Portfolio Book 5, 2021
artist book: typewriter and ink on paper, thread, 16x6 inches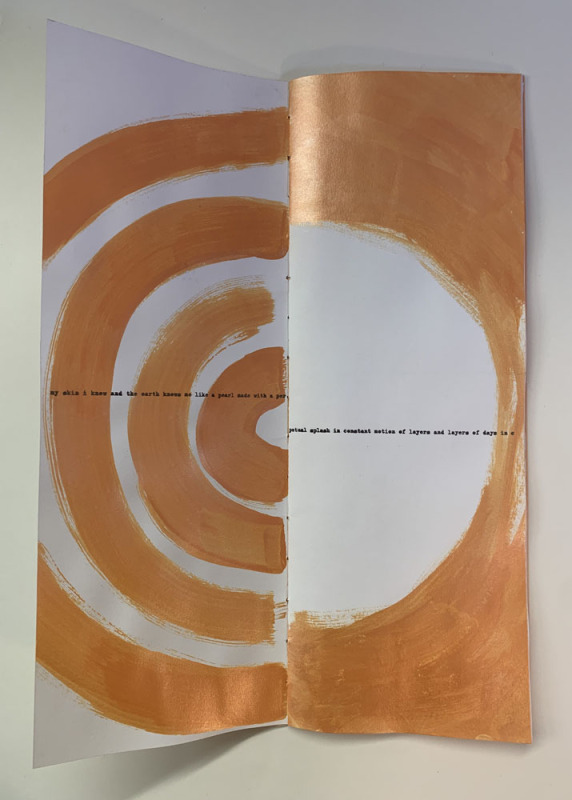 Portfolio Box 6, 2021
artist book: typewriter and ink on paper, thread, 16x6 inches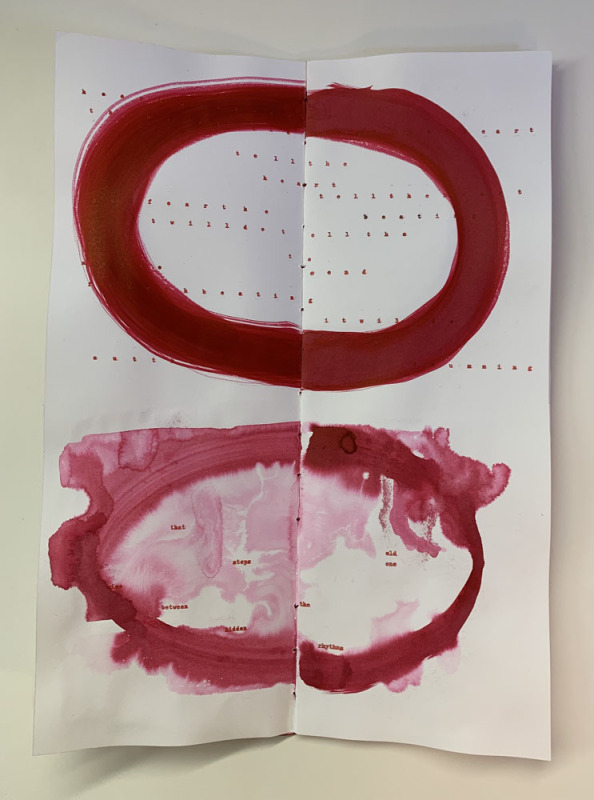 Portfolio Book 7, 2021
artist book: typewriter and ink on paper, thread, 16x6 inches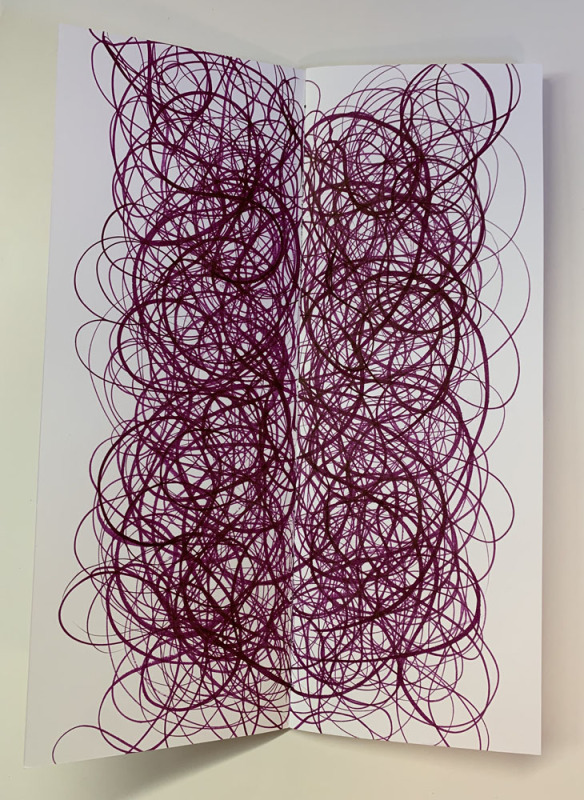 Portfolio Book 8, 2021
artist book: typewriter and ink on paper, thread, 16x6 inches