Priscilla Robinson
click on any image for details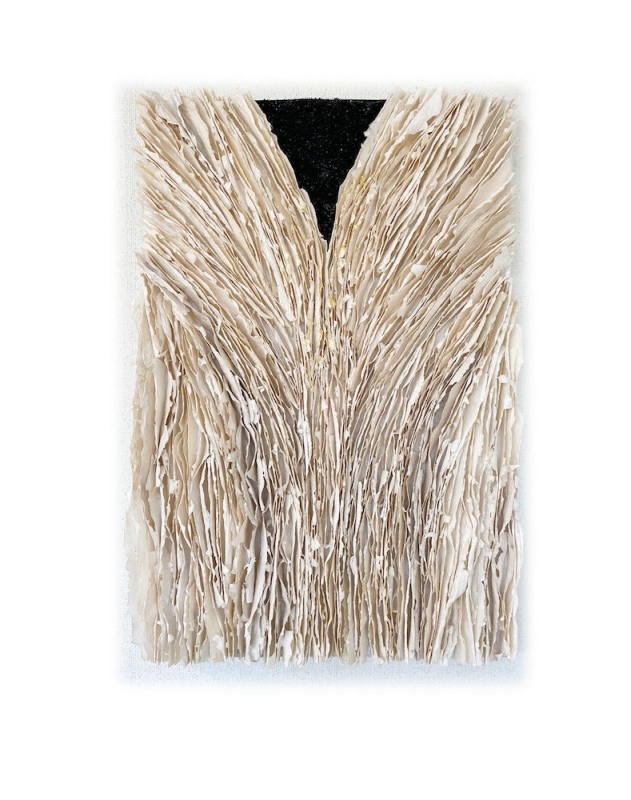 Crevasse, 2023
heavily beaten abaca on panel, and glass beads on acrylic paint, 24 x 16 inches, $2800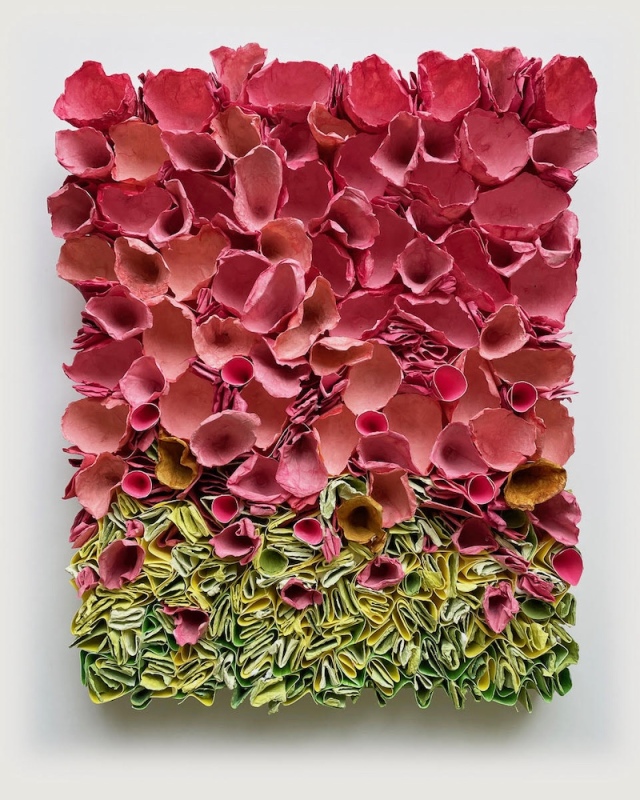 Scent of Summer, 2023
acrylic on heavily beaten abaca on panel, 14 x 12 inches, $1800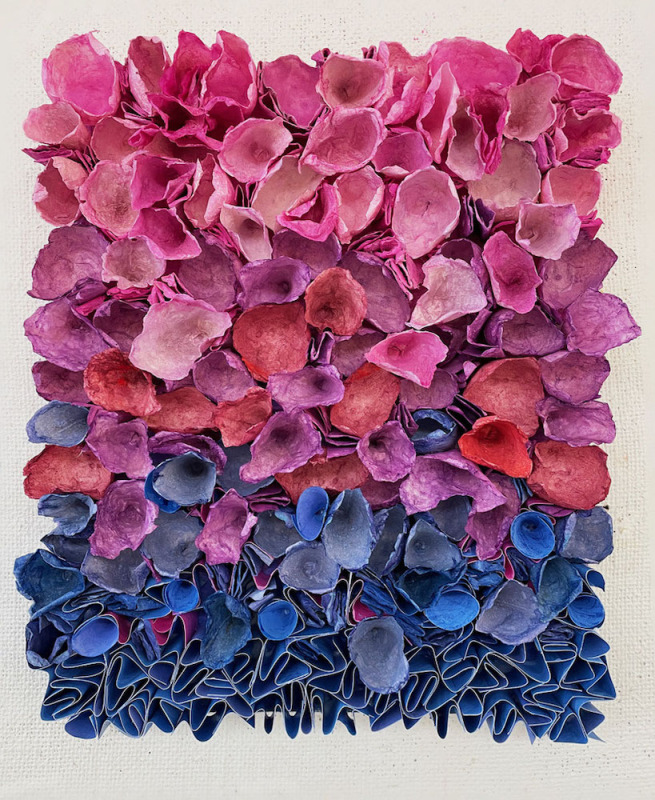 Spiced Summer Air, 2023
acrylic on heavily beaten abaca on panel, 14 x 11 inches, sold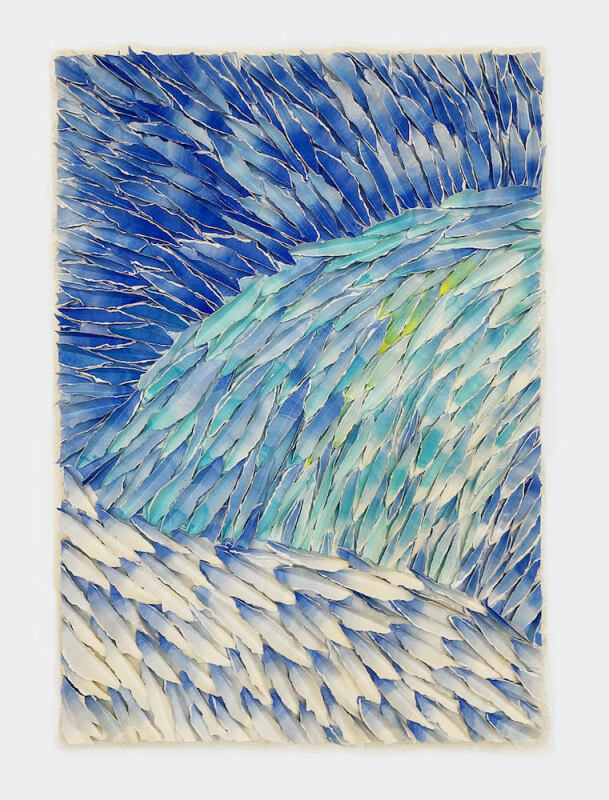 Ride the Wave, 2023
torn cotton rag paper & acrylic, 34 x 24 inches, sold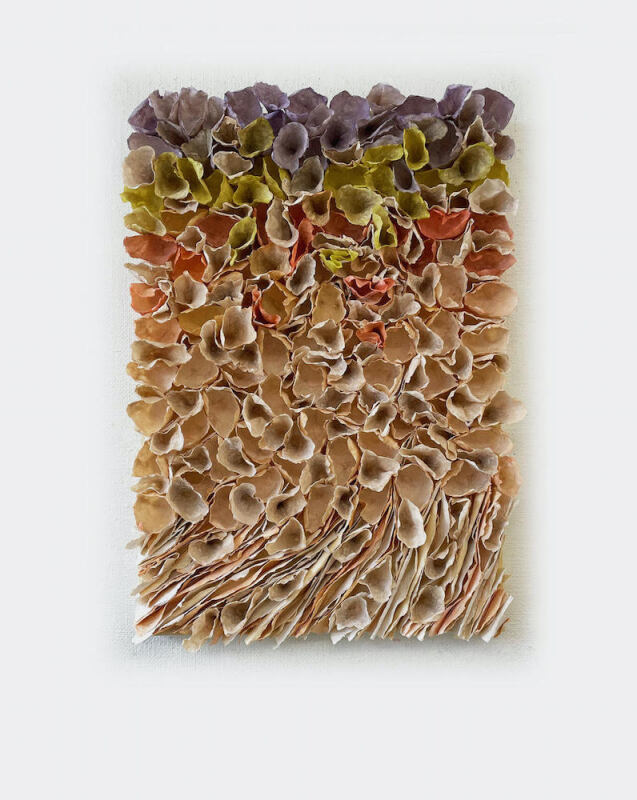 Sway, 2022
acrylic on heavily beaten abaca on panel, 20 x 14 inches, sold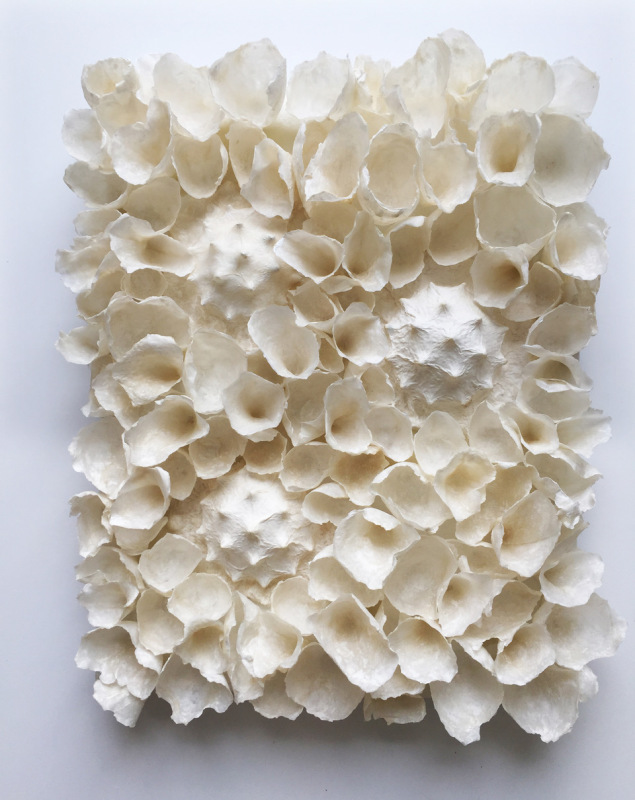 White on White II, 2021
acrylic on heavily beaten abaca on panel, 14 x 11 inches, sold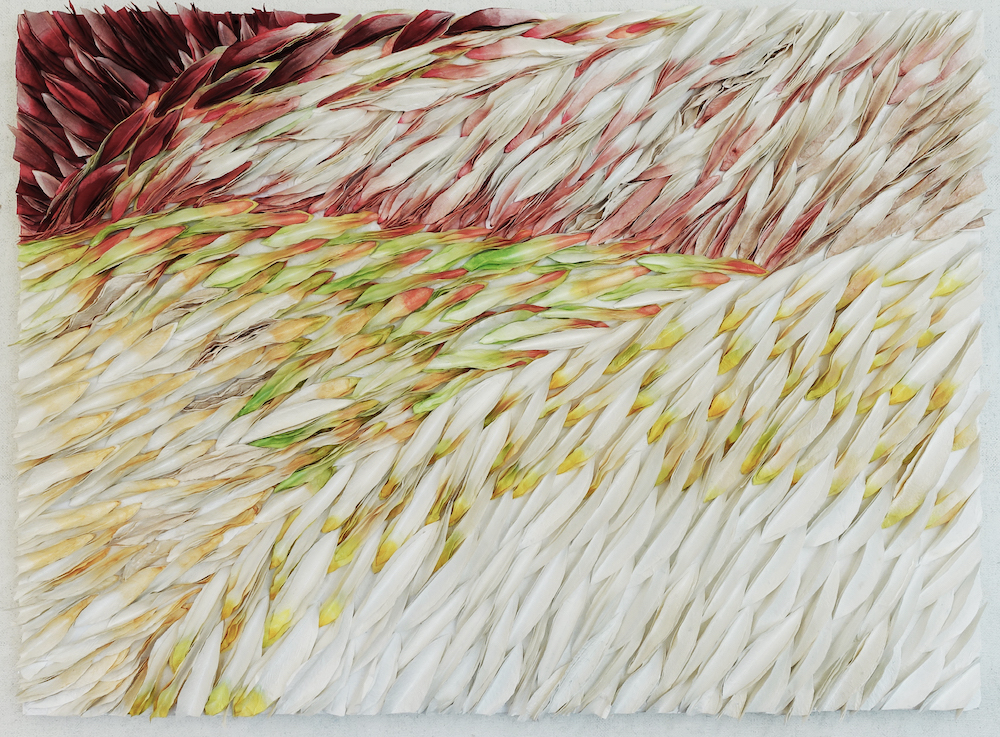 Summer Rhythms, 2021
acrylic on abaca handmade paper on panel, 42 x 56 inches, sold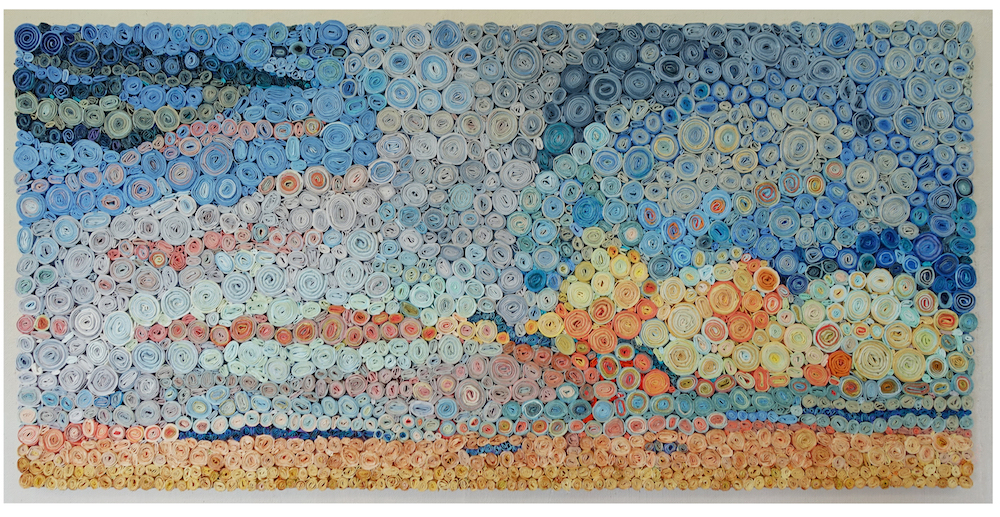 Convergence, 2021
acrylic on cotton paper on panel, 28 x 60 inches, sold
The New Blue, 2021
acrylic & yin min pigment on heavily beaten abaca on panel, 24 x 24 x 6 inches, sold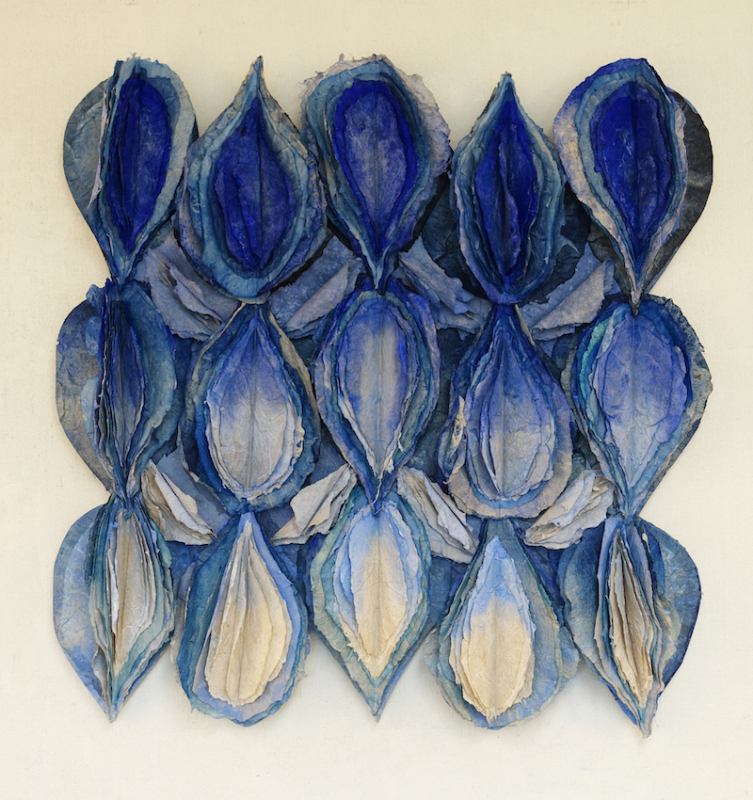 Kingdom of Blue, 2021
acrylic on kozo paper on panel, 48 x 48 inches, sold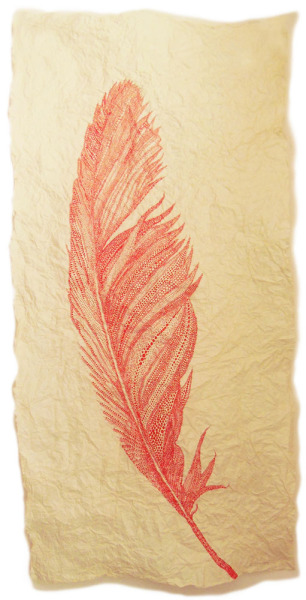 Feather, 2015
ink/gampi, 31 x 17 inches, $1100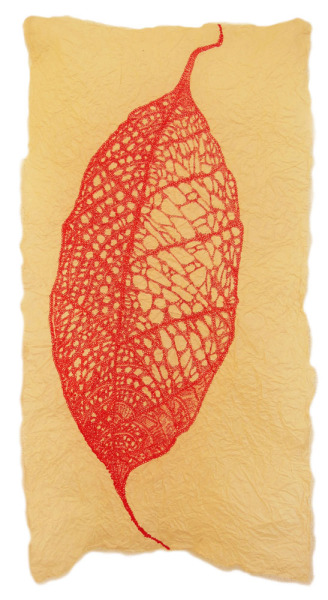 Leaf, 2015
ink/gampi, 31 x 17 inches, $1100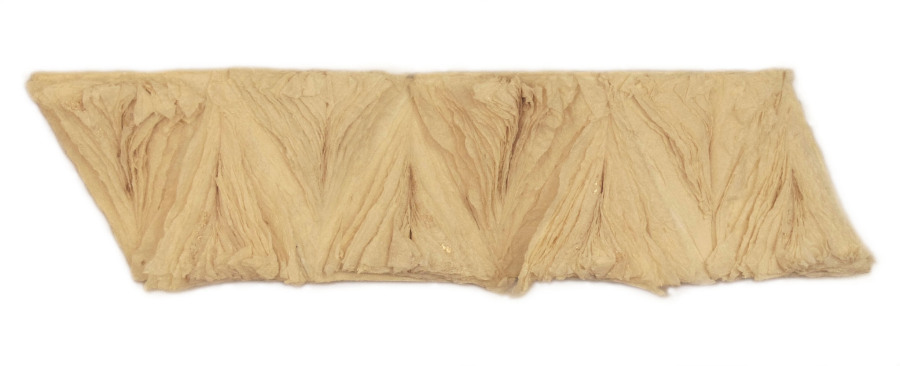 Meringue IV, 2015
kitakata gampi paper on panel, 15 x 59 x 3 inches, $2600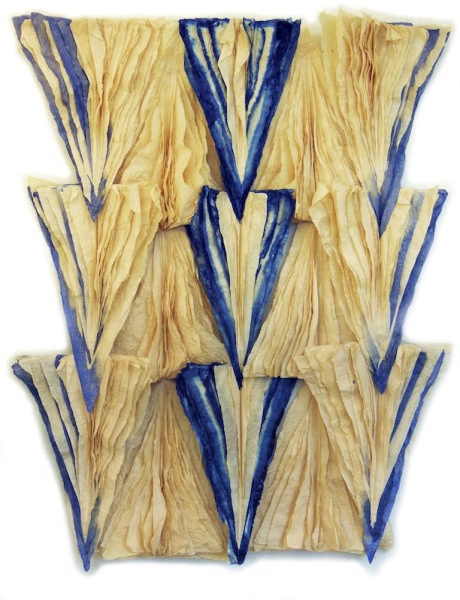 Blue Too, 2015
pigment & kon'nyaku on gampi, 52 x 42 x 2 inches, $4600
About the artist...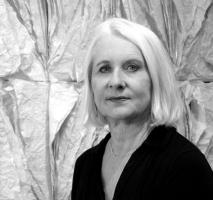 Preview Priscilla's 2021 show "A Piece of the Sky" here.
Watch a tour of Priscilla's Austin studio.
Take a virtual tour of Priscilla's 2018 show here.
Great podcast and video interview with Priscilla Robinson here.
Take a virtual tour of Priscilla's 2015 show here.
Great podcast and short video in the studio with Priscilla here.
My artwork explores visual interpretations of seasons, growth and the rebirth of plants and light. I use many media to fit together fragments of thoughts that have interrelationships about this nature motif. I combine acrylic paint, polycarbonate, cast glass, metal and handmade paper made from many different kinds of plants. The work hangs on the wall, suspends from the ceiling or stands on the ground. It exists between the worlds of sculpture and painting. Materials, texture, translucency and color are important elements in my thinking and the repetition of form in nature repeats itself in my work. I like to think that my art pieces ARE nature, not ABOUT nature. I consider my self a magician, an alchemist and a mystic.
Visit artist's website - www.priscillarobinson.com