P.A. Jones
click on any image for details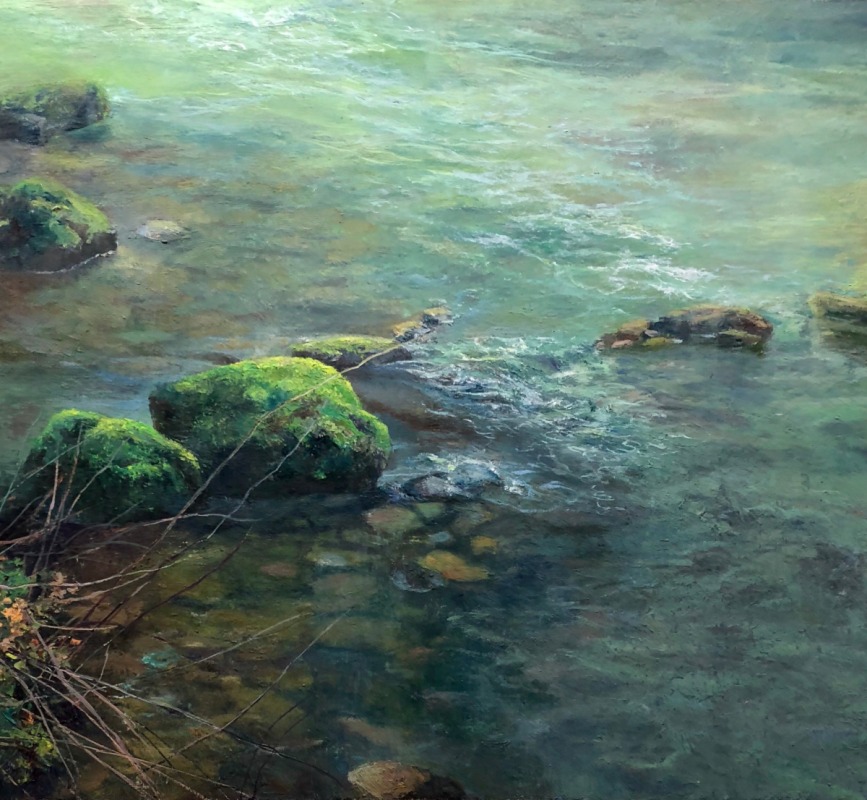 Hidden Treasure, 2019
oil and wax on panel, 32x36 inches, $3400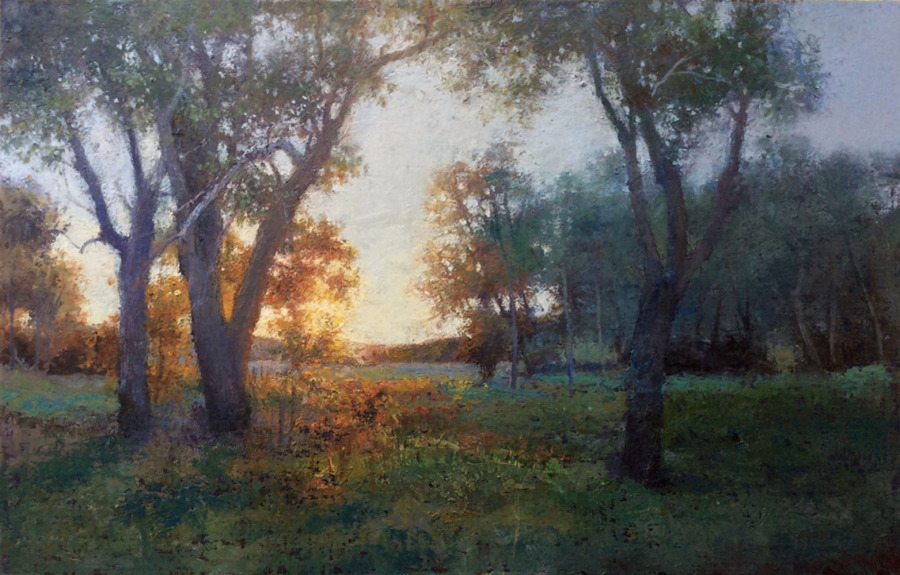 Linger Here, 2017
oil and wax on panel, 16x25 inches, $1700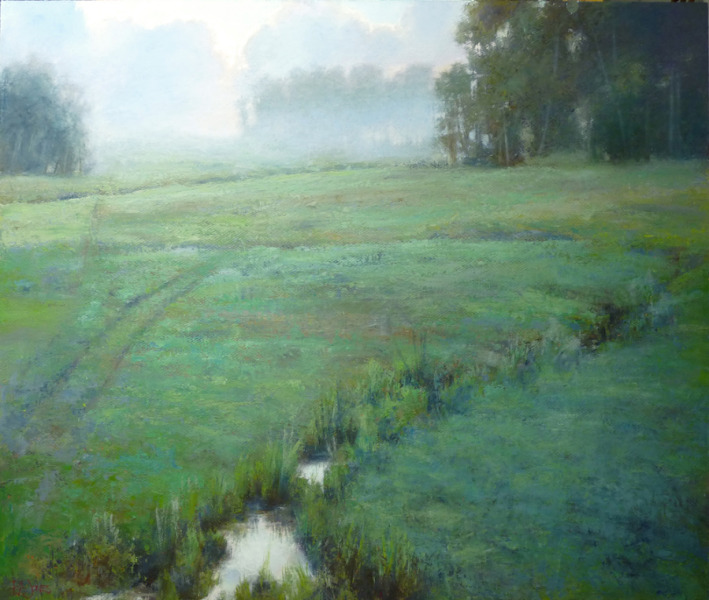 While Others Sleep, 2017
oil and wax on panel, 36 x 48 inches, $5750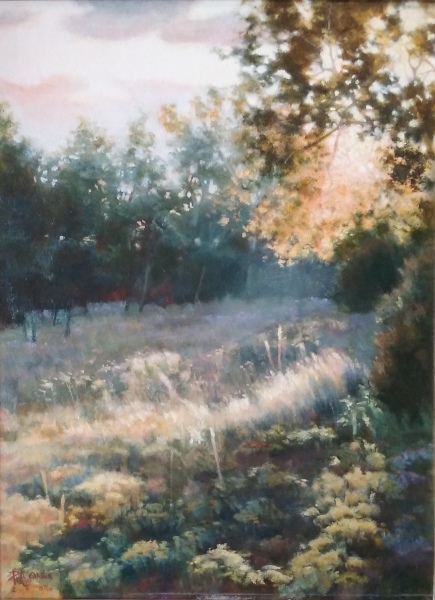 Faerie Circle, 2000
oil on board, 24x18 inches, 32x26 inches framed, $1800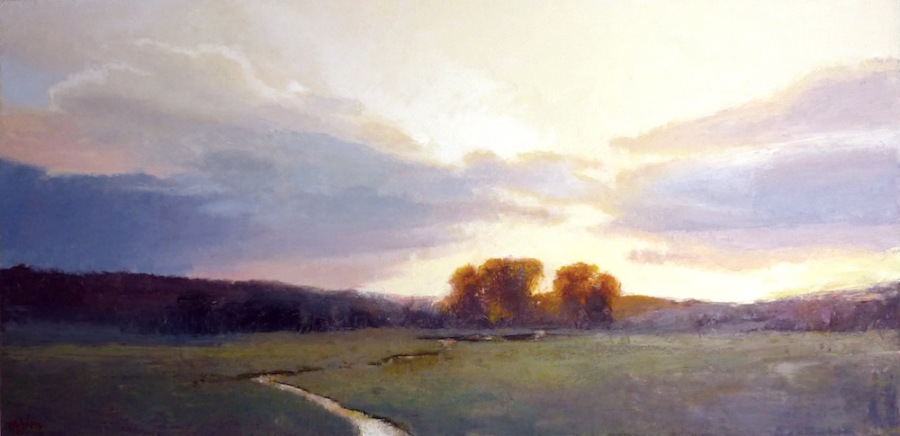 Convergence, 2015
oil and wax on panel, 24x48 inches, $3800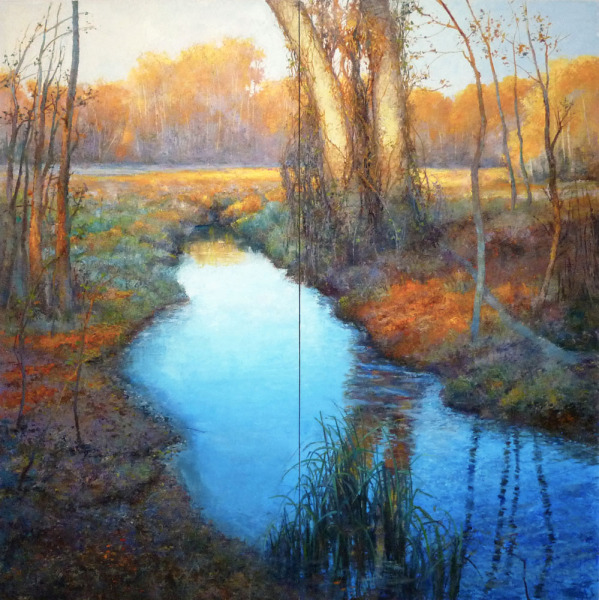 Enfold Me, 2015
oil and wax on panel, 48x48 inches, $6300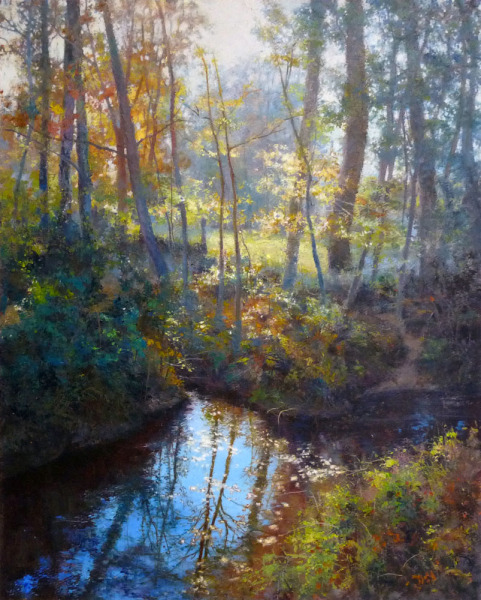 Undiscovered, 2015
oil and wax on panel, 30x24 inches, $2700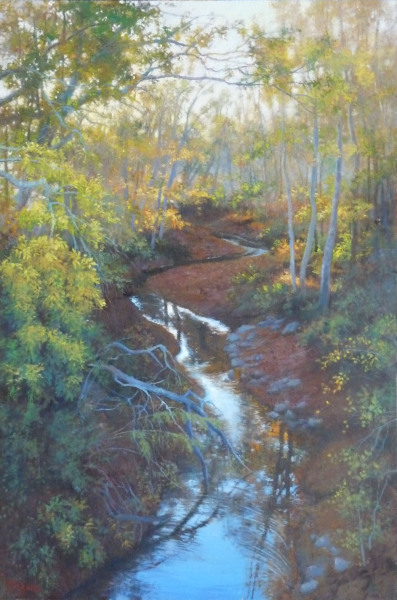 Off the Beaten Path, 2014
oil and wax on panel, 36x24 inches, $3100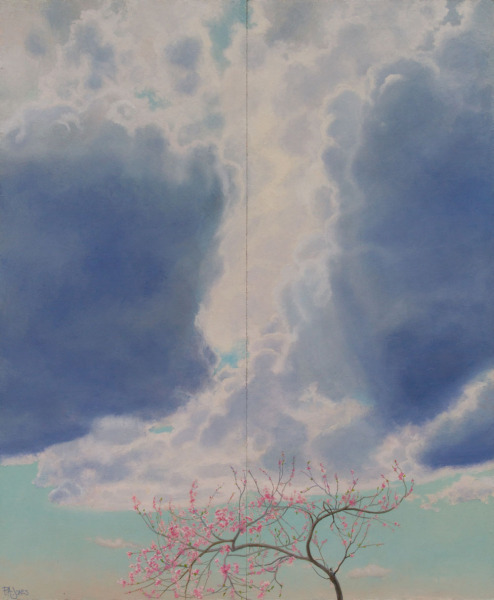 Gravitational Attraction, 2014
oil and wax on panel, 48x40 inches, $6050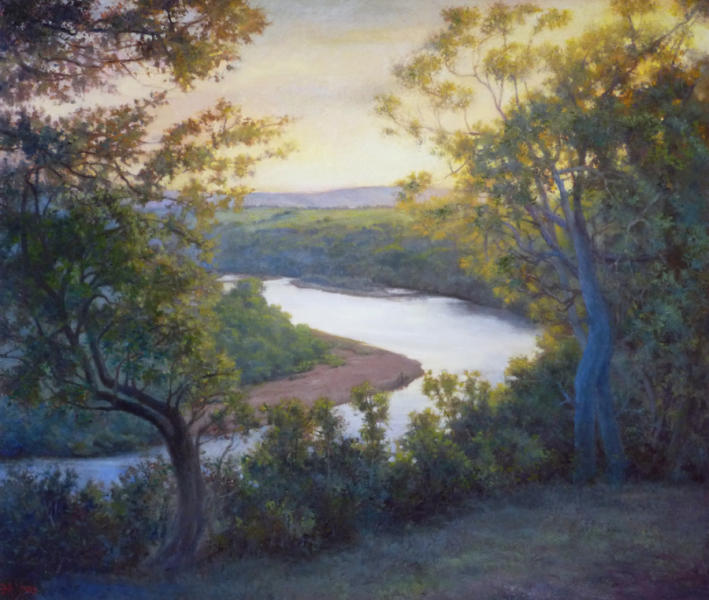 Inclination, 2012
oil on panel, 41x48 inches, $6100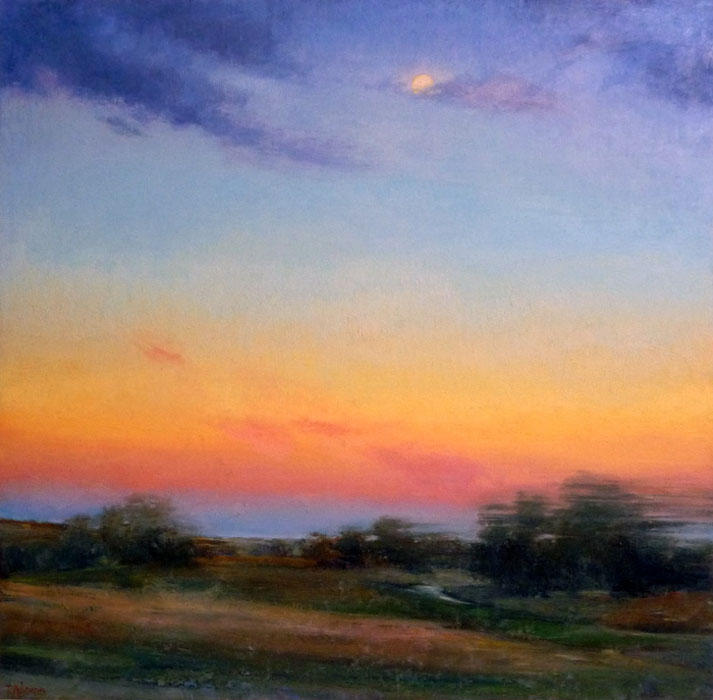 In Pursuit of the Night, 2011
oil on panel, 35x35 inches, $4300
About the artist...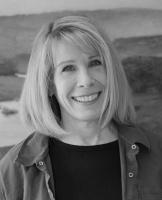 Take a virtual tour of P.A. Jones' 2014 show with us here.
P. A. Jones has painted all her life. Growing up amid the asphalt and clamor of Los Angeles, she always yearned for a place both quiet and beautiful. A lifelong search for that perfect somewhere led her to many impressive places in California, New Mexico, Washington and Arizona. Now in Dallas, Texas, she still finds herself surrounded by a city, but travels outside its environs as often as possible, gathering source material for her paintings.
Read the 2014 article from American Art Collector here.

About recent work - On camping trips with friends, walking in the early hours of the morning or watching the light fade at the end of the day, she recognized that the perfect landscape was within reach. From Northeast and Central Texas to Big Bend and the Hill Country, the interplay of light and color on the land provides all the inspiration she seeks.
Visit artist's website - www.pajonesart.com