Lance Myers
click on any image for details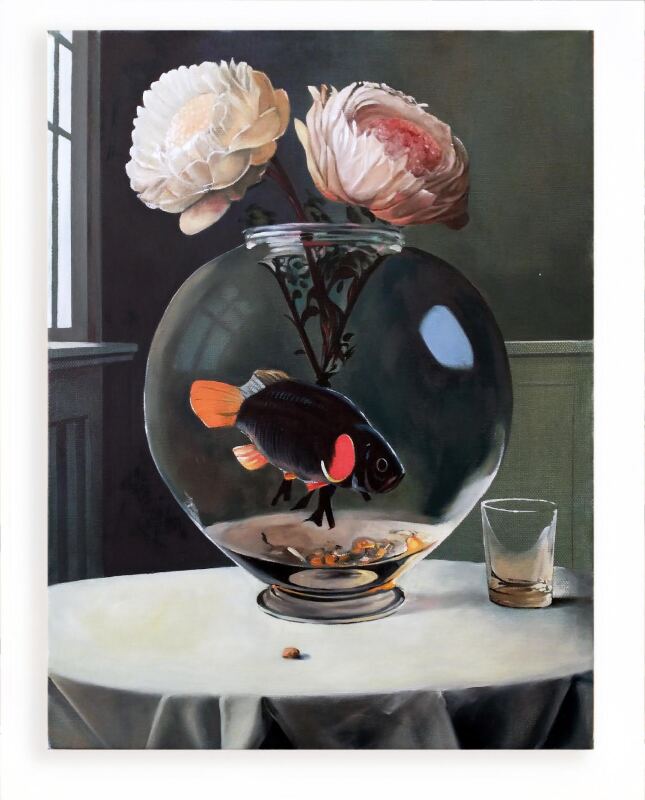 An Apostle to Humiliated Thought, 2023
oil on canvas, 16 x 12 inches, $1800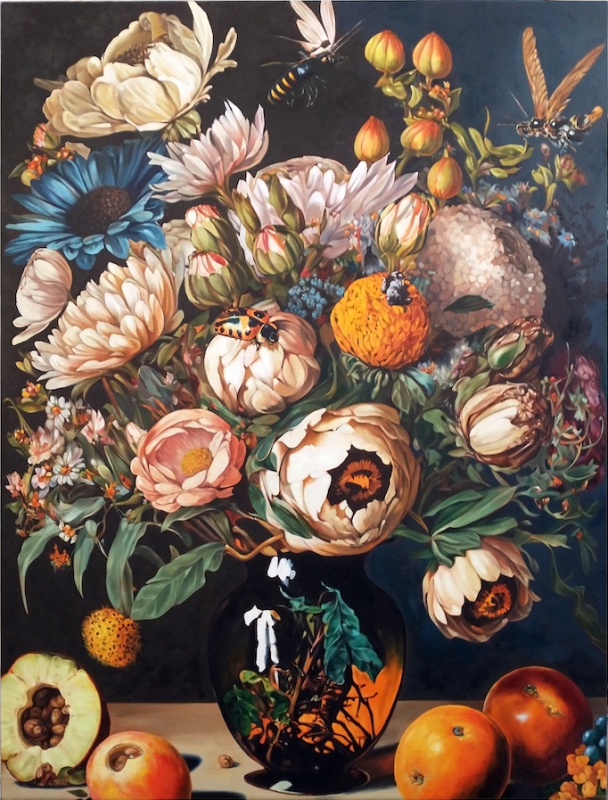 Currents of Universal Being, 2023
oil on canvas, 40 x 30 inches, sold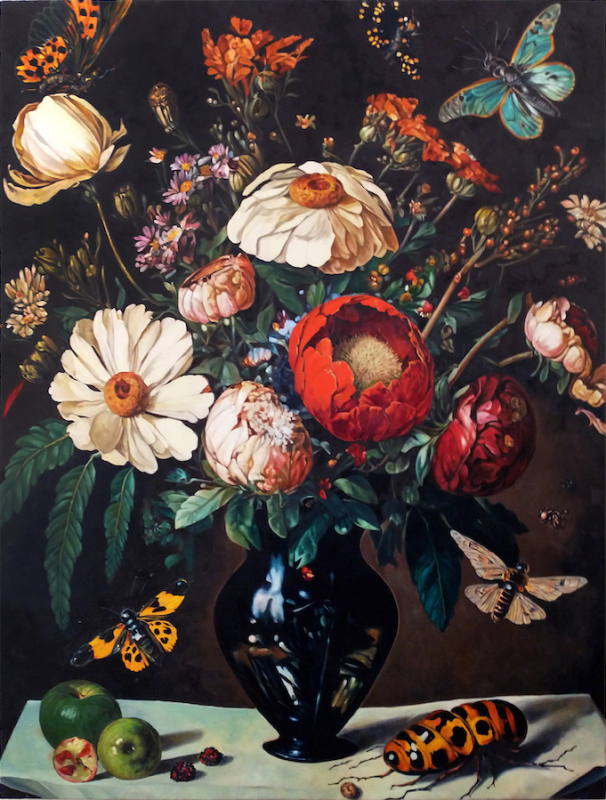 This is All We Can Discern in this Measureless Universe Where All Adventure Takes Place, 2023
oil on canvas, 40 x 30 inches, sold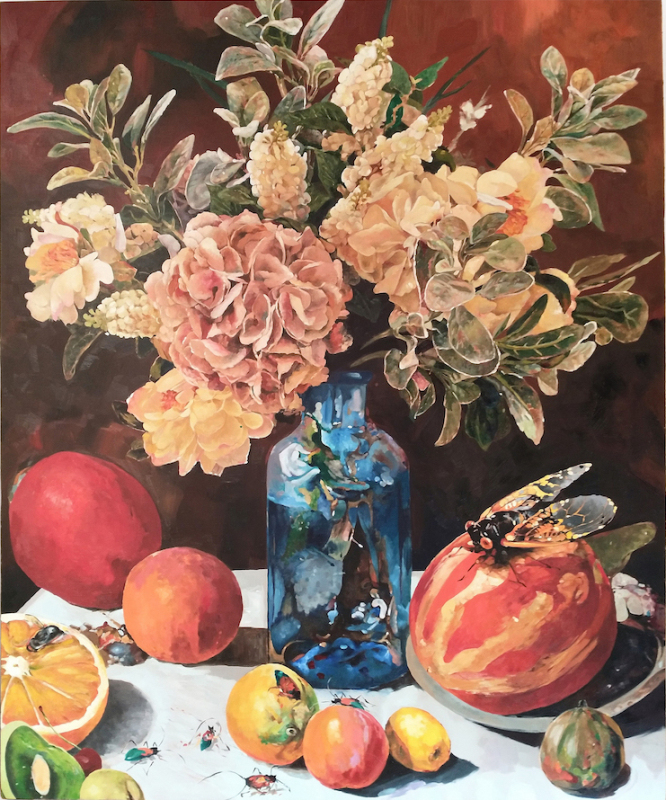 The Sum of Lives to Come That Will Not be Ours, 2022
oil on canvas, 30 x 24 inches, $3000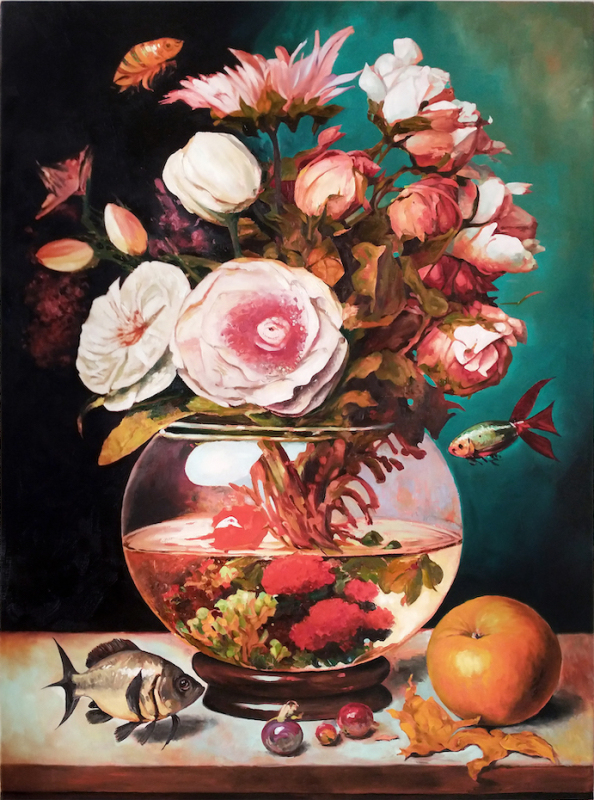 In Psychological Experience of Nothingness, 2022
oil on canvas, 24 x 18 inches, $2600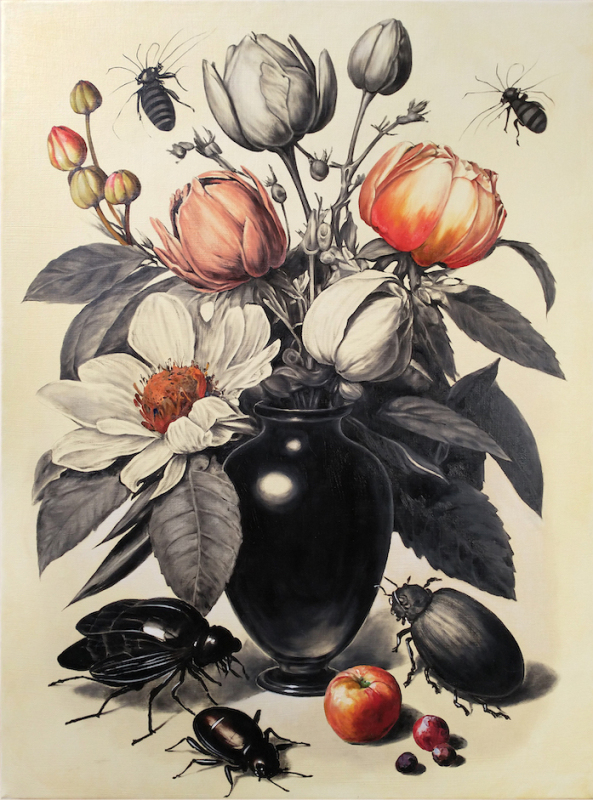 The Centerpiece of Discontent, 2022
oil on canvas, 24 x 18 inches, sold
About the artist...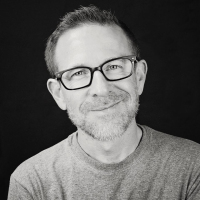 To me the still life feels like a stable, relatively neutral foundation on which to explore stylistic variations of the basic elements of design: color, form, texture, compositional layout, etc. Through such exploration I have found that I am drawn to bright, bold imagery that explodes to fill the canvas. The results are often more reminiscent of monstrous figures, fireworks displays, or battle scenes than static arrangements of fruits and flowers.
The Dutch Baroque painters of still life frequently included insects as symbolic elements. I, too, like to paint tiny creatures. Mine are usually imaginary, sometimes grotesque exaggerations of actual insects injecting an element of surprise and subversion. They act as a kind of counterbalance or foil to the elegance of the florae.
The titles I choose are often bombastic and overwrought, partly to diffuse the formality inherent in the genre, but they also add an additional layer of meaning. I've always loved what James Rosenquist does with his painting titles.
Lance Myers has been a professional artist, writer, and animator for over twenty years. His work can be seen in the feature films Space Jam, Anastasia, Quest for Camelot, Prince of Egypt, and Richard Linklater's A Scanner Darkly. Myers has also written and directed seven award-winning animated short films, many which have shown on HBO, MTV, Adult Swim, PBS, and Canada's Movieola. Myers is currently the lead animator at Stoic Studio in Austin and teaches the art of 2D animation at the University of Texas.
Visit artist's website - www.lancemyersart.com