Kathryn Polk Portfolio Box
In Her Place, 2023, SOLD
I value drawing in my sketchbook daily and as a stone lithographer, I rely on these drawings to help me develop concepts for my lithographic editions.
My imagery is primarily based on women navigating their lives through work, relationships and day to day survival.
The sketchbook is the perfect format to experiment in. I feel free to make mistakes, to use a lot of different styles, and play with unconventional materials, subject matter, and symbols.
This Wally Workman portfolio project has given me the opportunity to develop new ideas, to experiment, and to explore new content. It's an exciting new set of works, I am pleased to be able to share it, and I am looking forward to expanding on them in my lithographs.
Drawing Suite comes in handmade engraved clamshell box with museum gloves and artist statement.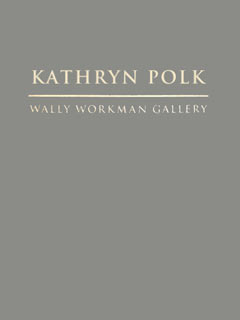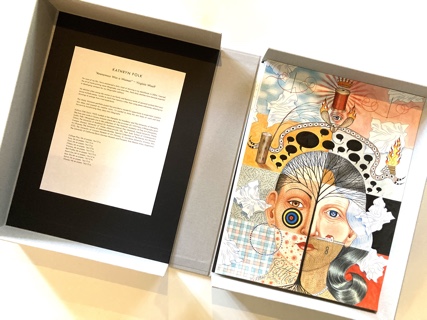 click on any image below for details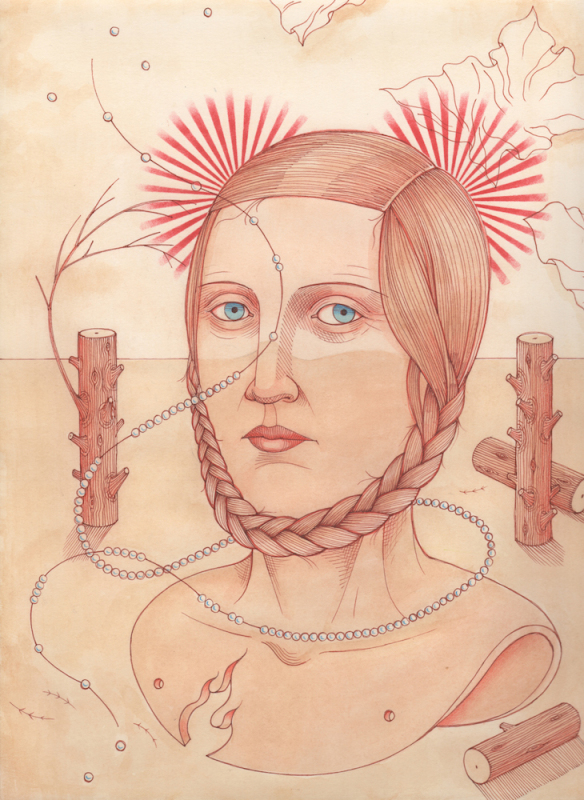 2 Paths, 2023
ink on paper, 16 x 12 inches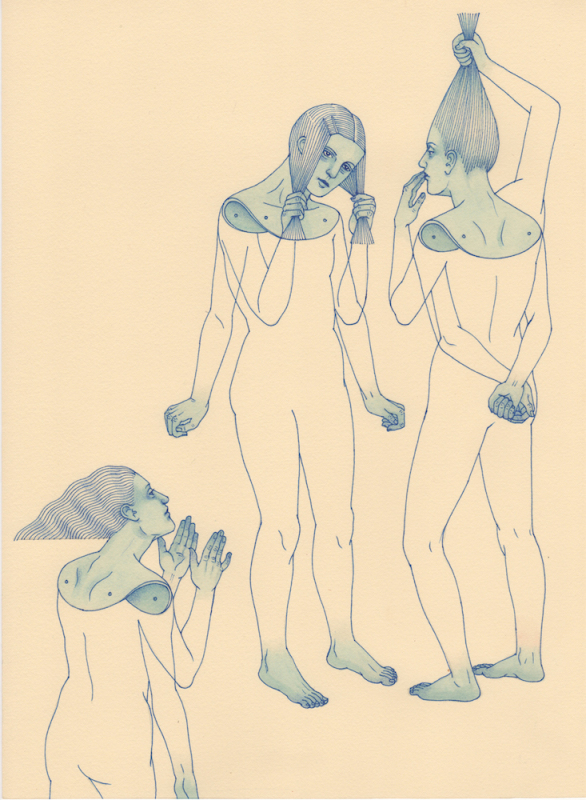 Blue Women, 2023
ink on paper, 16 x 12 inches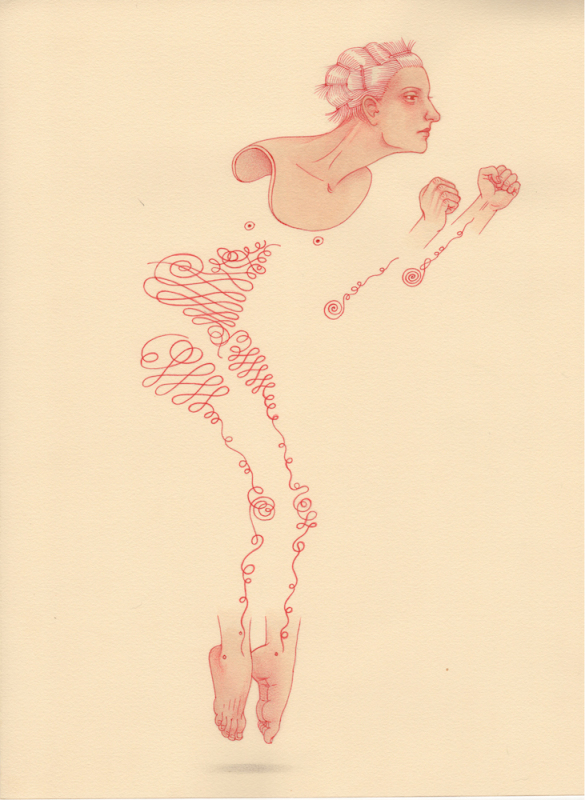 Dancer I, 2023
ink on paper, 16 x 12 inches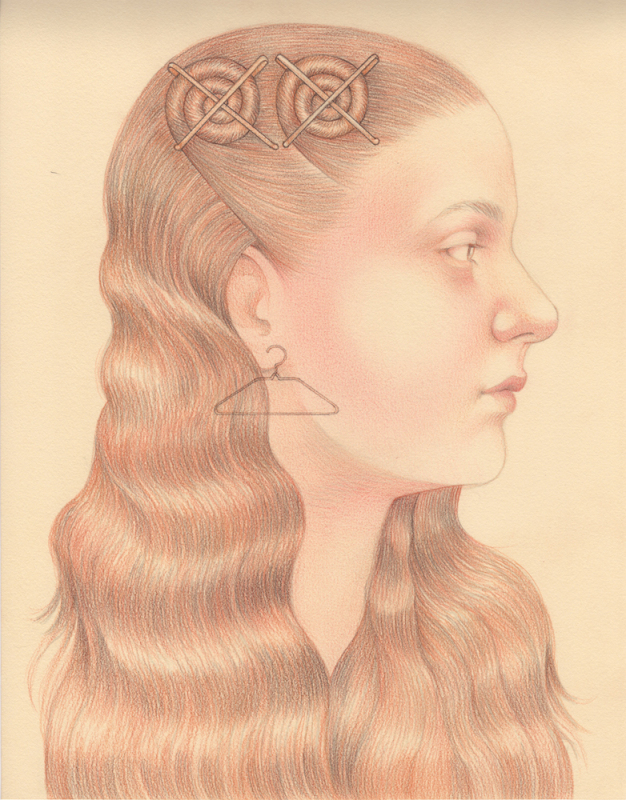 Girl with Hanger, 2023
ink on paper, 16 x 12 inches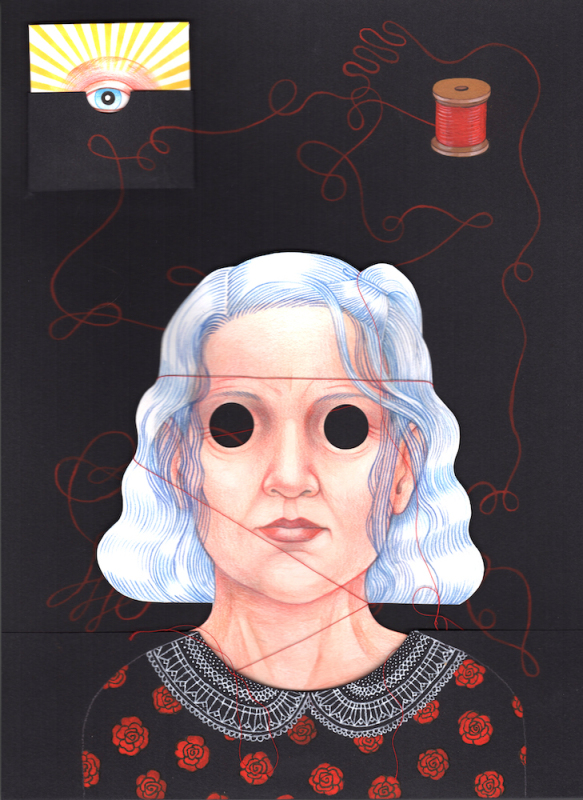 Hole for Eyes, 2023
ink and thread on paper, 16 x 12 inches
Jump Rope, 2023
ink on paper, 16 x 12 inches
Lady with Log, 2023
ink on paper, 16 x 12 inches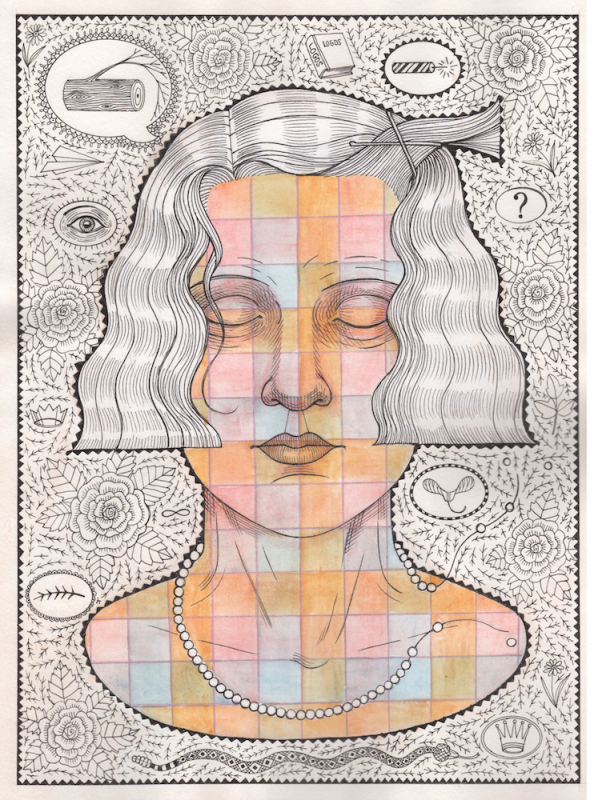 Plain Woman, 2023
ink on paper, 16 x 12 inches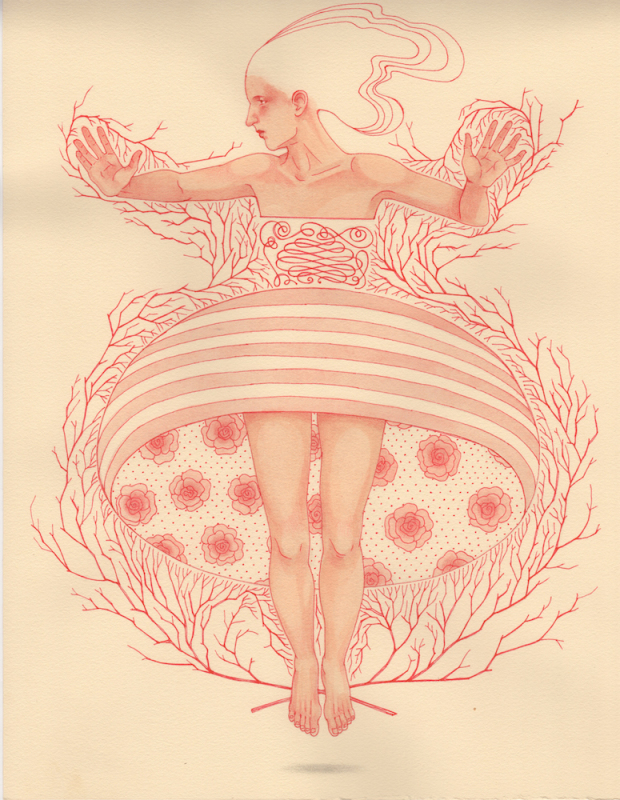 Striped Skirt, 2023
ink on paper, 16 x 12 inches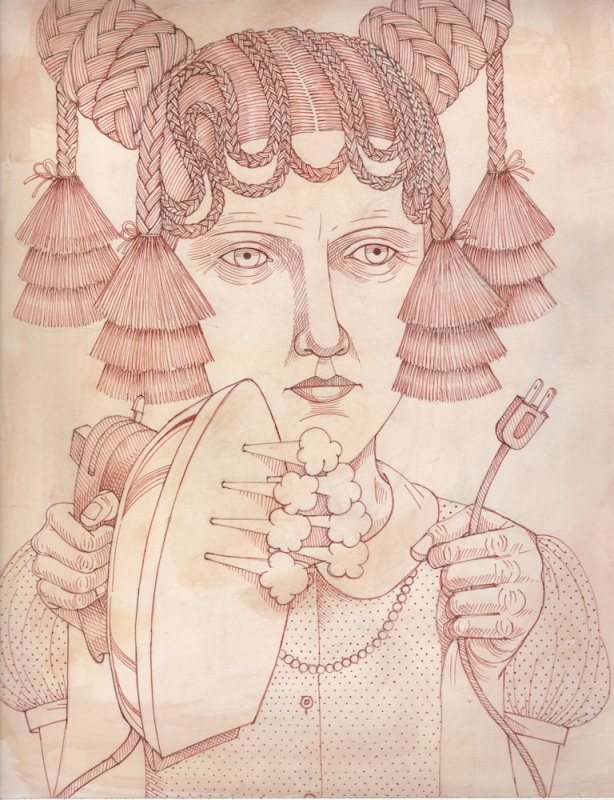 Woman with Iron, 2023
ink on paper, 16 x 12 inches