John Peralta
click on any image for details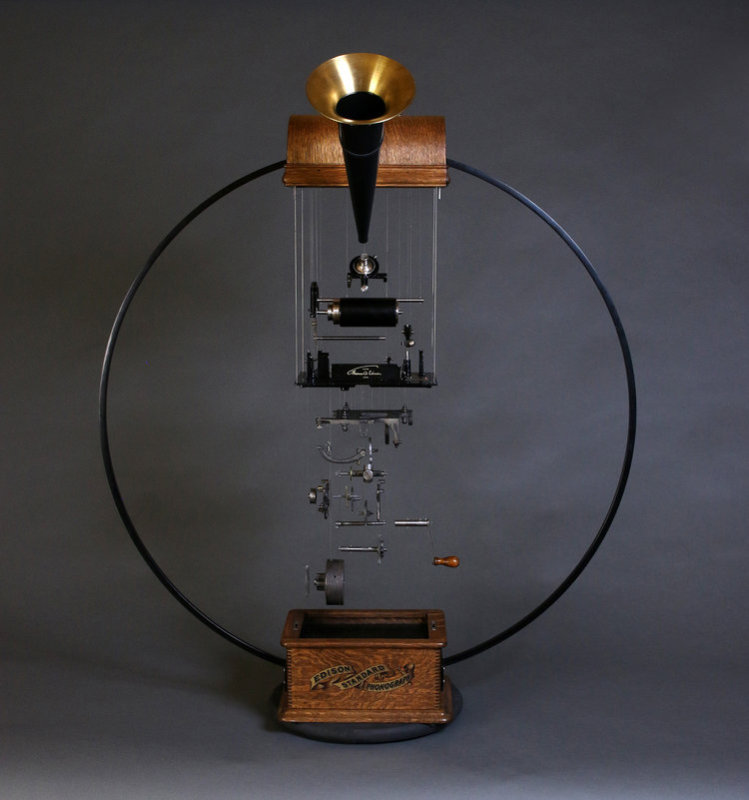 Meet Me Tonight In Dreamland, 2019
edison standard phonograph (c. 1910), wood, steel, fluorocarbon mono-filament., 40 x 48 x 21 in., $29000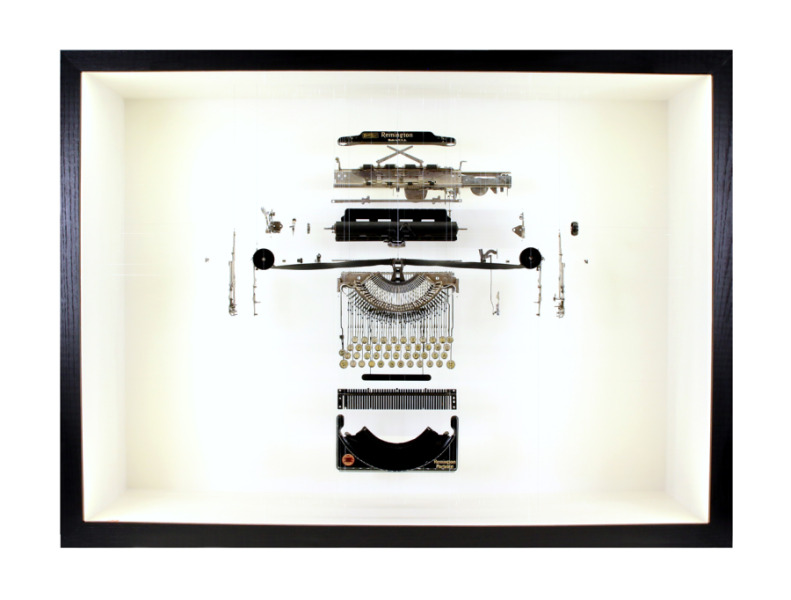 To Save Time Is To Lengthen Life, 2017
remington portable #2 typewriter c. 1920, wood, latex, monofilament, led lighting, 36x49x11.5 inches, $18500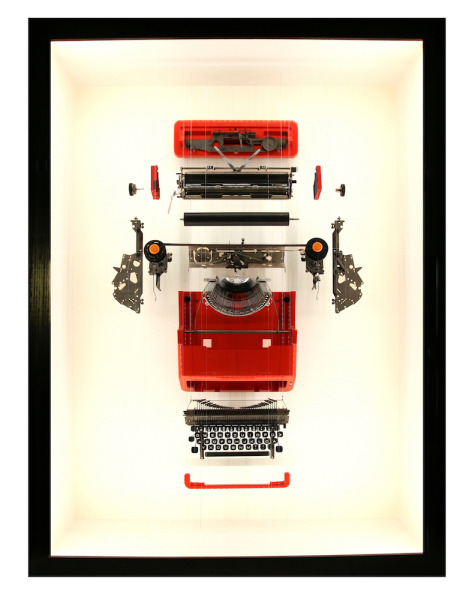 Valentine, 2017
olivetti valentine portable typewriter c. 1969, wood, latex, fluorocarbon monofilament, led lighting, 36 ½ x 48 x 12 in., sold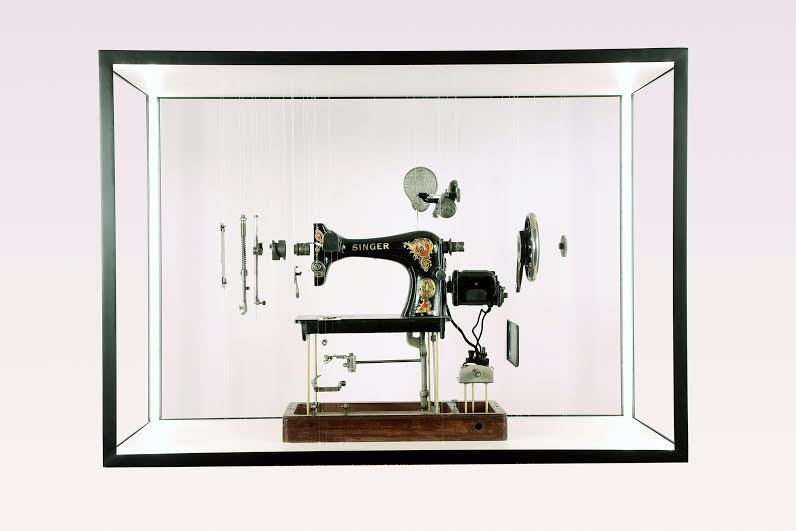 Singer is Sewing Made Easy, 2017
singer sewing machine c. 1925, wood, latex, fluorocarbon monofilament, led lighting, 42x30x18 inches, sold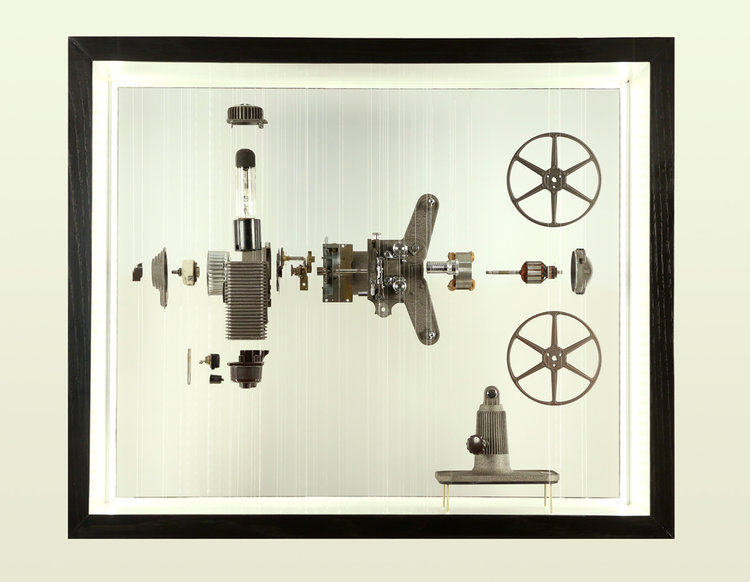 Ostende Mihi, 2017
revere 8mm silent film projector c. 1940, wood, latex, fluorocarbon monofilament, led lighting, 36 ½ x 30 x 12 ½ in., sold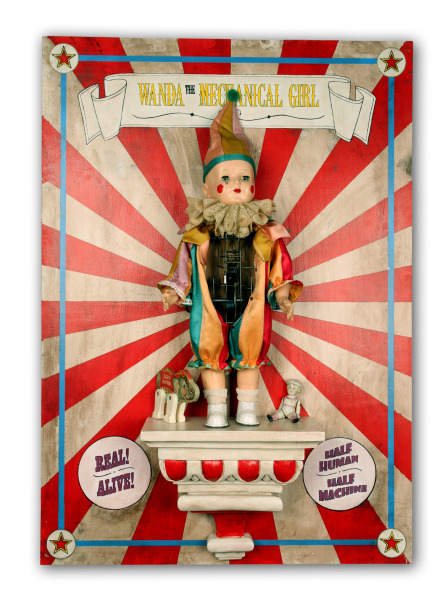 Wanda the Mechanical Girl, 2017
mechanical doll c. 1949, oil and latex on wood panel, 35x25 inches, $5500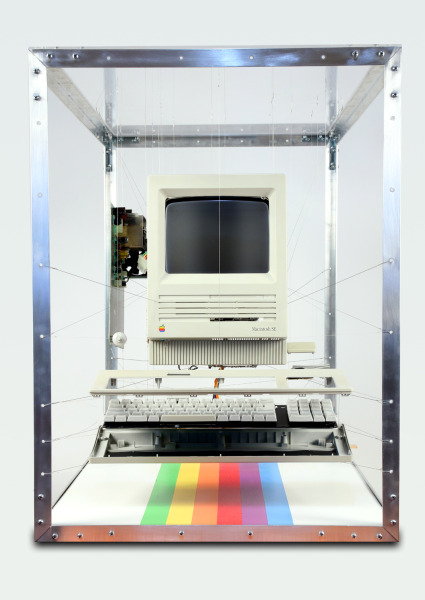 Over the Rainbow, 2017
apple macintosh se computer c. 1984 aluminum, wood, acrylic, monofiliment, 35.5 x 21 x 28.25 inches, sold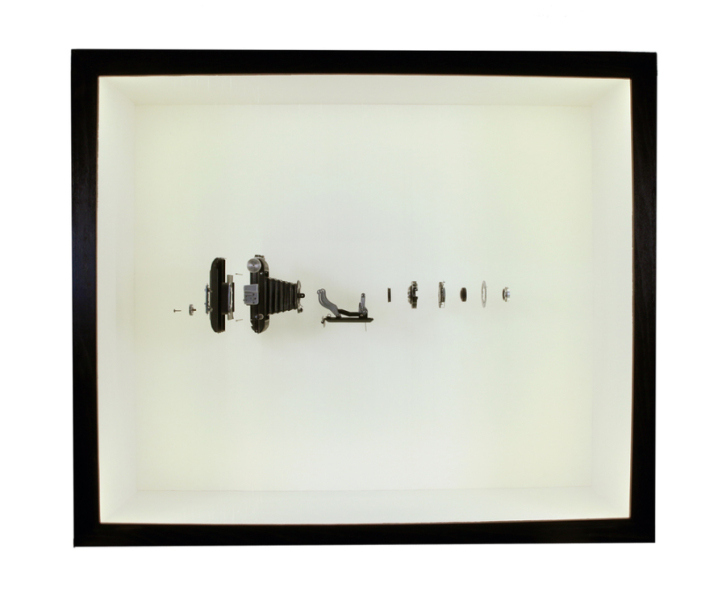 Baldafix, 2016
balda , 36 x 42.5 x 12 inches, $9500
About the artist...
Read 2018 press in My Modern Met, Bellus Magazine, VoyageLA and JustLuxe.
View Peralta's two-person show with William Geisler here.
Watch Peralta work on one of his typewriter Mechanations here. Video by David De Gendt.
Read the aether article on Peralta's work here.
Read the Austin Chronicle review of Peralta's 2017 show here.
John Anthony Peralta is a native of New Mexico and now resides in Dripping Springs, Texas. He comes from large family of artists. His art reflects his exceptionally broad exposure to the world and other cultures. He has spent more than 20 years living and traveling through Europe, Asia, Latin America, Africa, and the most remote places on earth. During which time he developed a unique sensibility for unusual and often unconventional textures, materials, and subjects.
Visit artist's website - www.johnperaltafineart.com