Andrew Polk
click on any image for details
Land of the Free, 2022
stone lithograph, hand drawn, 17 x 30 inches, $2200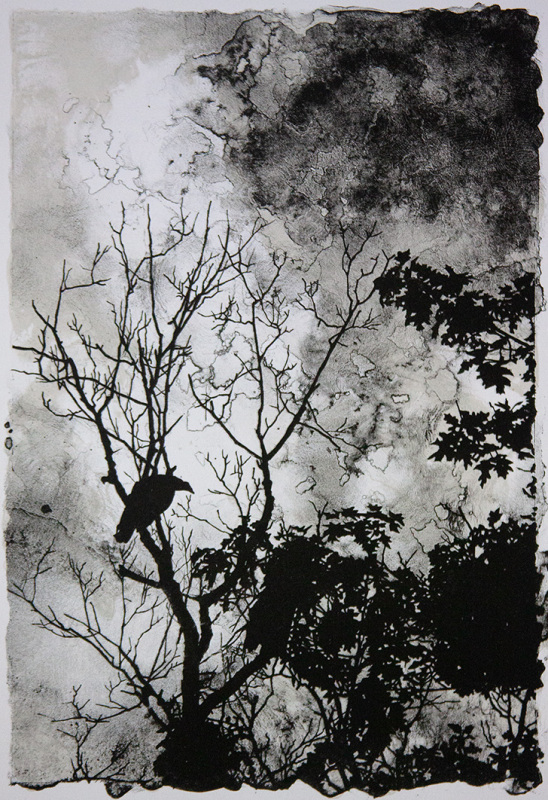 Mourning Scene, ed. 3/10, 2019
stone lithograph, 12 x 8 inches, 23 x 18.25 inches framed, $1050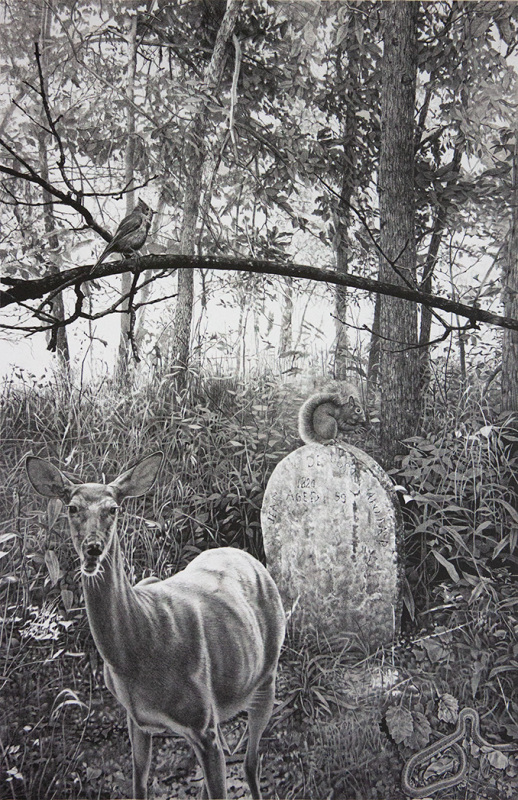 Jean Zinck's Grave, ed. 9/22, 2022
stone lithograph, 20 x 13 inches, 32 x 28.75 inches framed, $1300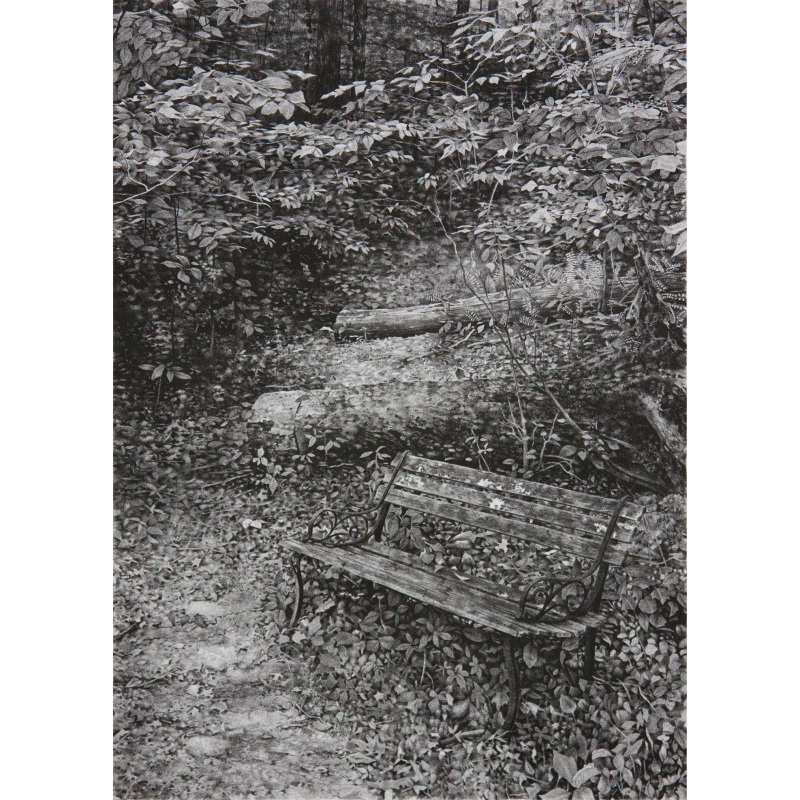 Along the Way, 2021
stone lithograph , 14 x 11 inches, $900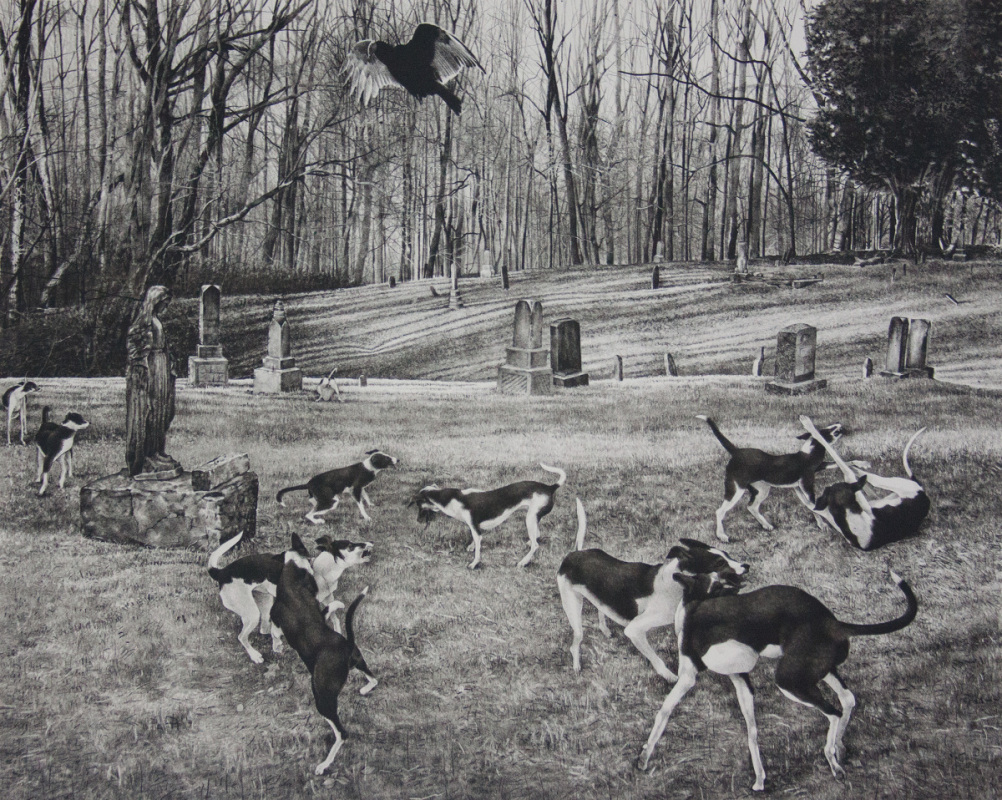 Cemetery Dogs
lithograph, 18 x 22 inches unframed, $800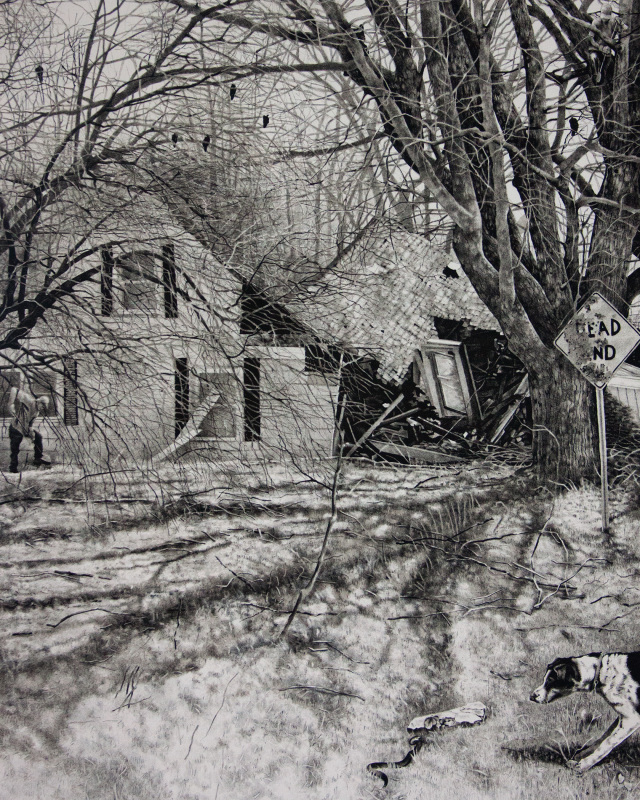 Falling Down House
lithograph, 22.5 x 17.5 inches unframed, $750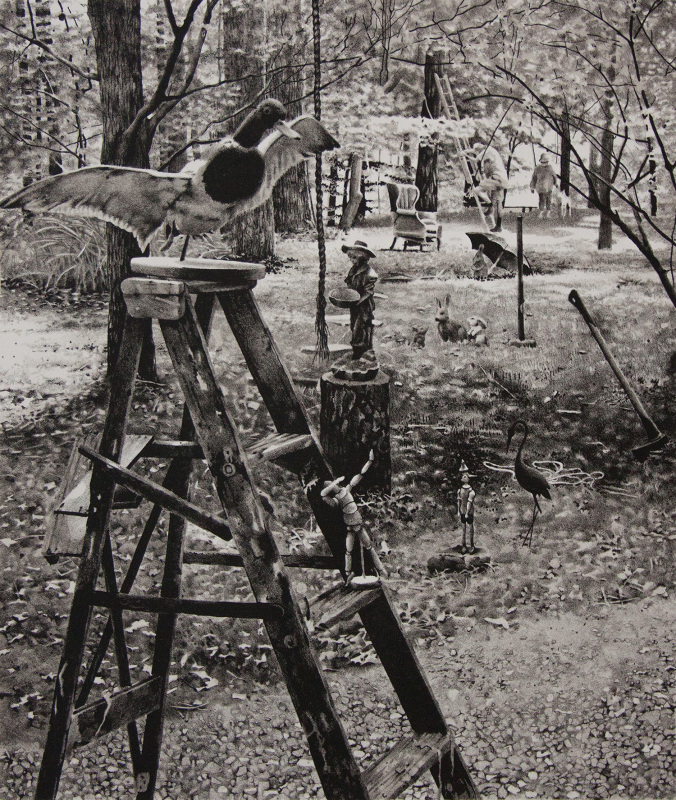 Intersecting Histories
lithograph, 13 x 11 inches; 23 x 21 framed, $920
About the artist...
M.F.A. in Printmaking, Indiana University, 1977

B.F.A. in Painting and Printmaking, Memphis State University, 1972

ACADEMIC AND PROFESSIONAL APPOINTMENTS

Faculty member, University of Arizona, 1984-present (Full Professor, 2000-present)

Director, School of Art, University of Arizona, 1994-2002

Faculty member, Wake Forest University, 1977-1983 (Assistant Professor, 1983-1984

Associate Instructor (serigraphy), Indiana University, 1975 – 1977
View Andy's work in our 2021 PrintAustin exhibition here.
Visit artist's website - www.andrewpolk.com