Maria Bordelon
click on any image for details
Totem, 2019
mixed media, 46x22x12 inches, $2200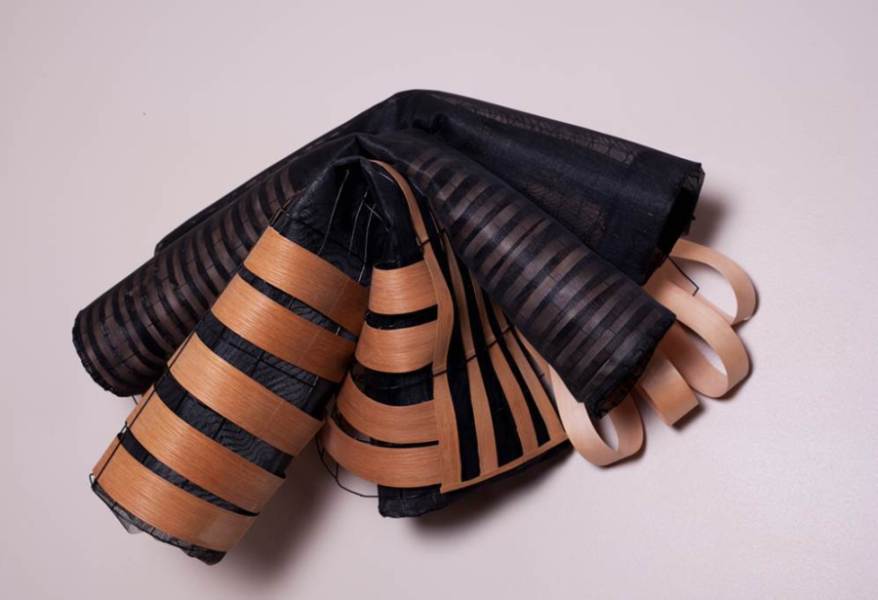 Folded Form
wood veneer, cage wire, 24x34x21 inches, $1200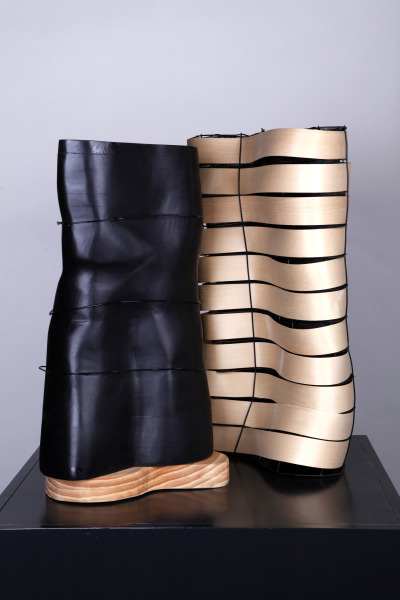 Couple
wood veneer, cage wire, 32x24x20, $1600

2 Totems, 2018
wood, dimensions variable, 65-70 in. tall, $2800
About the artist...
Maria Bordelon is a resident of Houston, Texas. Her sculpture of cagewire, wood and wood veneers gives careful consideration to our human predilection to attract opposites and compare similarities among groups.
Bordelon was born in New Orleans, Louisiana and received a summa cum laude BFA in 1973. Her interest in fine art and design brought her to Houston to establish an interior design practice, Bordelon Design Associates, which continues today. This practice reinforces her discriminating judgment on proportion, scale, and placement of objects in a group. In Houston she received a MLA in art history from the University of St. Thomas in 2005. Nelson holds a completion certificate from the Glassell School of the Museum of Fine Art, Houston.
Her exhibitions include the University of Houston's Friends of Women's Studies, the Visual Arts Alliance of Houston, Assistance League of Houston, the Lawndale Big Show and numerous Glassell Student Juried exhibitions at Traditions Banks.
Visit artist's website - www.bordelonmaria-artist.com