Liz Welch Tirrell
click on any image for details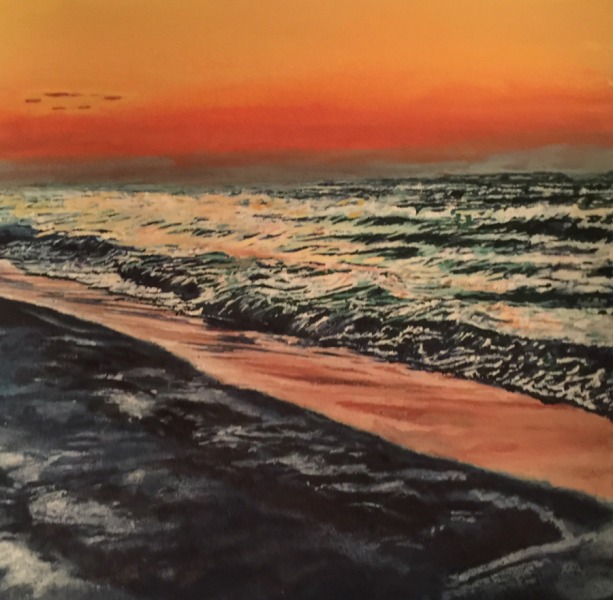 Orange Light, 2017
watercolor on paper, 8x8 inches, $1400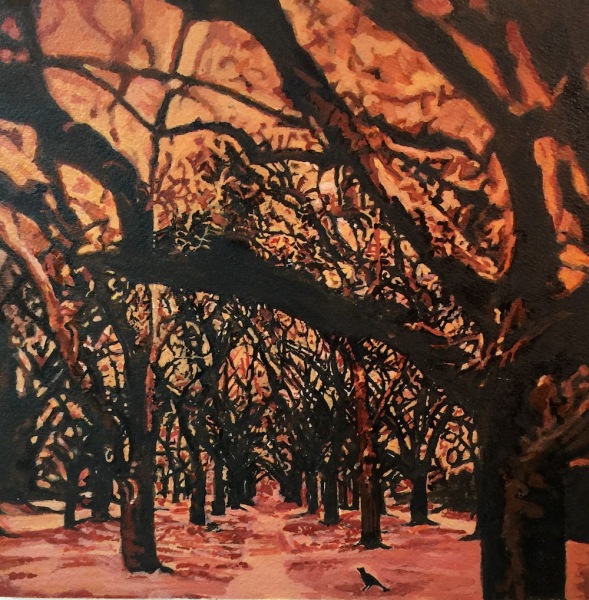 Bird, 2015
watercolor on paper, 8x8 inches, 16x12 inches framed, sold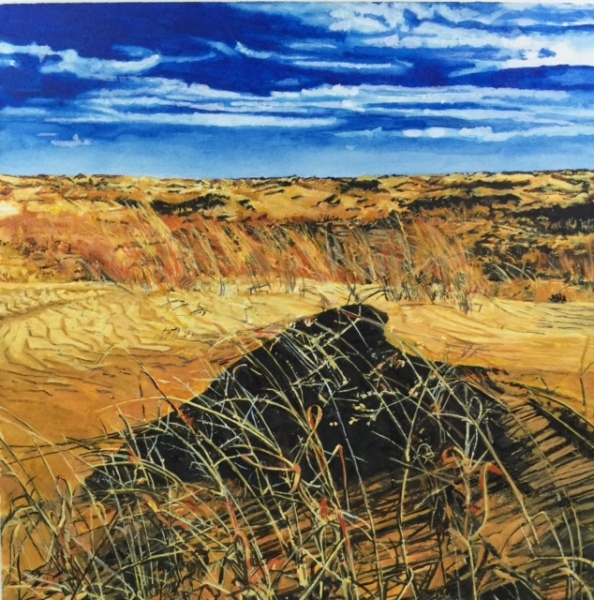 Dune Shadow, 2015
watercolor on paper, 8x8 inches, 16x12 inches framed, sold
Maine Sunset
watercolor on paper, 7x7, 20x16 inches framed, sold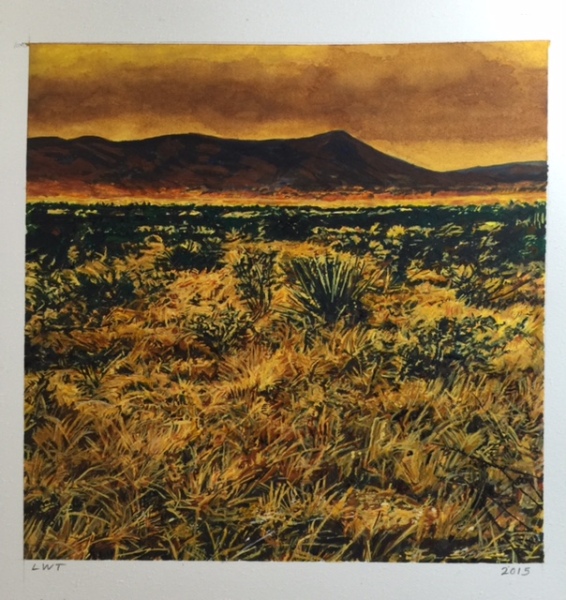 Balmorhea Cold Front, 2015
watercolor on paper, 7x7, 20x16 inches framed, sold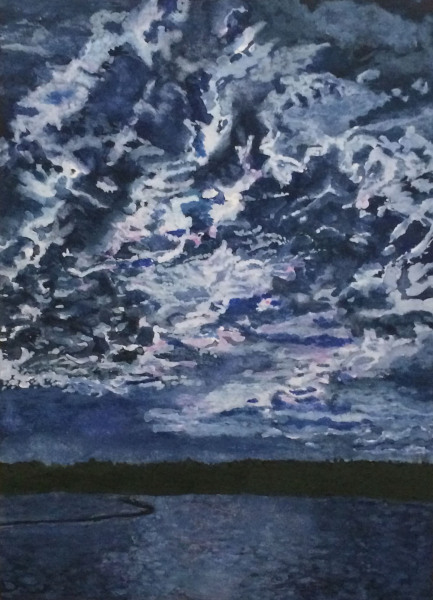 Muskoka Moonrise
watercolor on paper, 7x5, 18x15 inches framed, sold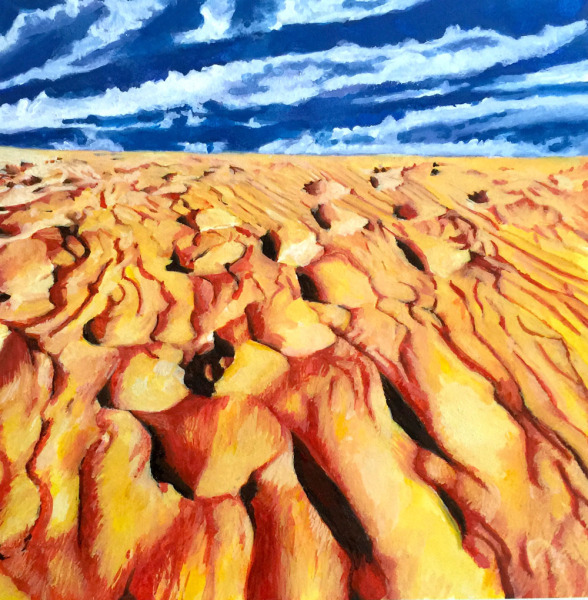 The Monahans Sandhills
watercolor on paper, 7.5x7.5, 20x16 inches framed, $1400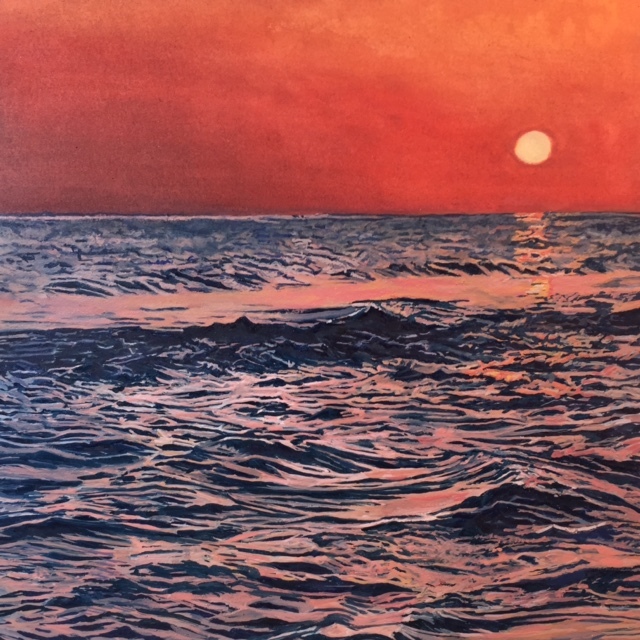 Spring Wave Break, 2015
watercolor on paper, 8.5 x 8.5, 20 x 16 inches framed, $1400
About the artist...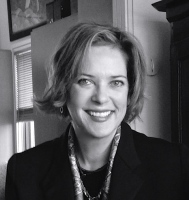 Liz Welch Tirrell grew up in Midland, Texas: a landscape void of bends, curves or irregularities and a 180° sky, yet I will always think of it and the high­deserts of West Texas as beautiful a place as the ocean. The openness and light of both desert and sea were a great visual influence and photography became a passion. Probably the most significant credit goes to my father, the architect Frank Welch, and his enthusiastic discernments on the world around us. Getting to sit at drafting tables as a girl on weekends at his office with the pre­CAD precision tools of design of those days left me happily occupied for hours.
I've always loved watercolor as a medium and usually had my little Winsor & Newton travel kit with me to paint postcards when out and about, and an old Leica 35mm; now the impressive Iphone 6Plus is my camera of choice. But it wasn't until last spring after a visit to Marfa and then to La Baule in Brittany that something took hold. It started out photographically, and upon my return I began thinking of pulling all my visual interests together: camera work, painting, and tinkering, to build a simple yet precision device employing a technique that has been around for centuries: the neo lucida or camera obscura.
I often feel that nature is looking at me, rather than I at it; I like to think of my small paintings as nature's selfies. It can be tedious work to produce­­to paraphrase Ginger Rogers': 'I do it backwards AND upside­down.' Yet, like those childhood days playing with the instruments of the architect's trade, it leaves me happily occupied for hours.